If you're a fan of the beautiful game, then you might be wondering what the best football podcasts are right now? We've dipped into the podcast listening behemoth that is Apple Podcasts/iTunes and put together a list based on all-time popularity, ratings & reviews, and consistency of new episode releases.
If you're completely new to podcasting then you might want to check out our what is a podcast? and how to subscribe guides. If you're looking to start your own podcast then our free step-by-step guide will walk you through the entire process, too!
For now, though, let's dive into this best football podcasts roundup and see if we can find your next favourite listen…
1. Football Ramble
By Stak
Description: ESPNU College Football offers you a complete and overall access
United by their passion for football and an inability to take themselves seriously, Marcus Speller, Jules Breach, Kate Mason, Luke Moore, Vithushan Ehantharajah, Pete Donaldson, Andy Brassell and Jim Campbell are here every weekday to react to the game's big stories.
From the sublime to the ridiculous, the bust-ups to the cock-ups, the Premier League to the Copa Libertadores, the Football Ramble is your definitive guide to the 2021/22 season. Whether you're a casual fan or a diehard supporter, grab your headphones and join us for the ride.
Subscribe to the Football Ramble here
2. The Totally Football Show with James Richardson
By The Athletic
James Richardson and the Totally pod squad are here three times a week throughout the 2021/22 season with all the football news you need to know – and plenty that you don't
3. Football Weekly
By The Guardian
Join Max, Barry and special guests as they pick over the latest action from the Premier League and beyond
Subscribe to Football Weekly here
4. Planet Fútbol with Grant Wahl
By Grant Wahl
The world of Soccer is vast, and Planet Fútbol has it all. Featuring news, analysis, and wide-ranging interviews with the game's most prominent figures. Hosted by Grant Wahl and Luis Miguel Echegaray.
Subscribe to Planet Futbol here
5. The Athletic Football Podcast
By The Athletic
The Athletic Football Podcast is our flagship show, running four times a week throughout the Premier League season.
Hosted by Mark Chapman and Dan Bardell, featuring the likes of David Ornstein, Adam Crafton, and many others, they'll take you inside the biggest stories and bring you exclusive news from behind the scenes at your club.
Subscribe to The Athletic Football Podcast here
6. The 2 Robbies
NBC Sports Soccer
Robbie Mustoe and Robbie Earle discuss and dissect the top Premier League storylines after every single match week. Together, the former Premier League players and current NBC Sports analysts host "The 2 Robbies Podcast" providing fans with top-class punditry on the most exciting soccer league in the world.
7. The Scuffed Soccer Podcast
By Adam Belz and Greg Velasquez
Bringing you nothing but the best plus the overall happenings to An in-depth show about the U.S. men's national soccer team, the players who could one day make it better, and American soccer in general.
Subscribe to The Scuffed Soccer Podcast here
8. Kickback with Nedum
By Nedum Onuoha
Nedum Onuoha, (former Man City, QPR, Sunderland and RSL centre-back) gets behind the mic to talk life, music and football with his friends.
Subscribe to Kickback with Nedum here
9. The Football Fanalytics Podcast
By Football Fanalytics
The Football Fanalytics Podcast is the show where two football fans, Ryan Bailey (TV Producer) and Mark Carey (Data Analyst at The Athletic), combine their love of the game with their knowledge of football statistics and data analytics.
Join us as we break down some of football's key concepts, explore the ever-growing world of football analytics, and get the views from a whole host of guests across the game.
With access to the Twenty3 Content Toolbox, we will also bring you up-to-date analytics on players and teams across the continent. But this is not just about the numbers, we will be looking at all of the above from the fan's point of view.
Subscribe to The Football Fanalytics Podcast here
10. These Football Times
By These Football Times
Traversing the world of football in search of the stories that matter, brought to you by expert journalists and guests. Check out our award-winning print magazine.
Subscribe to These Football Times here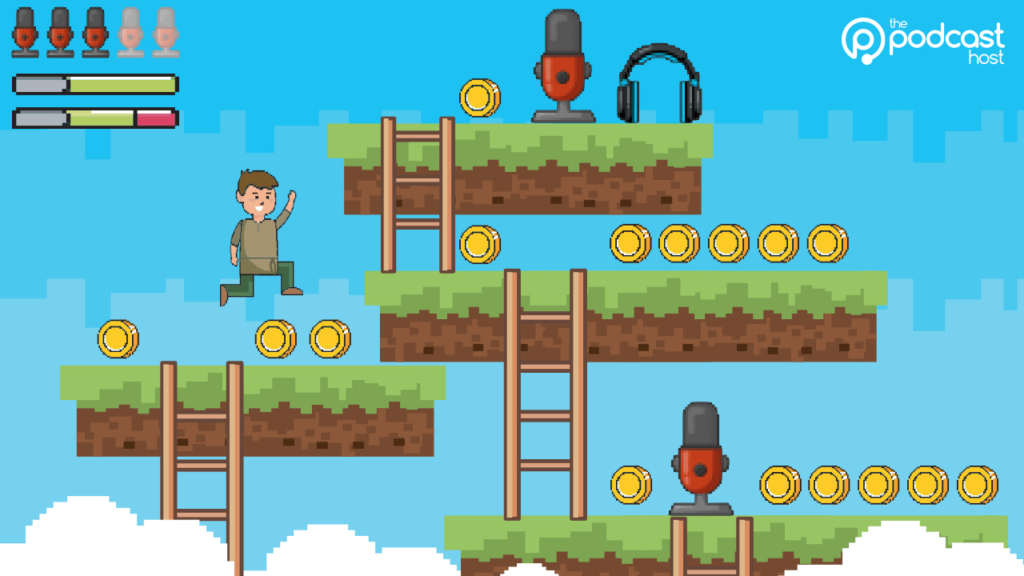 Best Football Podcasts
Hopefully, this roundup has helped you find a few new podcasts to subscribe to. If you're still wondering how to subscribe to a podcast then here's our handy guide.
Looking to make your own podcast, be it about football, or any other topic? Here's everything you need to know.
And if you fancy filling up your playlist with even more new content we have roundups on the best fiction podcasts, space podcasts, health podcasts, video game podcasts, and even podcasts for kids!