Samson Satellite Review | a USB Mic You Can Use With Your iPhone
Our very own Samson Satellite arrived in the post yesterday at the studio. We're big fans of Samson kit, so were keen to get a wee look over one of their latest mic offerings.
The Samson Satellite is a USB device, but it has the added bonus of a direct iOS connection for use with an iPhone or iPad. Let's see what else it has to offer.
Who Would Use The Samson Satellite?
It's a potentially appealing option for folks who like the simplicity of USB, whilst also having the option of doing some recording on-the-go.
The mic actually has its own stand built into it, meaning it's a self-supporting bit of kit. And with its ability to be used as a USB or iOS device, it's a pretty flexible one at that.
USB mics are popular with beginners, but these days, they sound good enough to be used by experienced podcasters with high audio standards.
They can work especially well for folks who do online interviews. And, with the mobile recording capabilities, you can take it out and about to events, conventions, and anywhere else you might find good content for your show.
Using the Samson Satellite
The mic is ready to plug in and start using right out the box. It comes with the 2 cables you'll need to either connect it to your computer, or even your iPhone.
Recording Settings
The Samson Satellite has 3 selectable "polar patterns". These are basically settings you can choose, that tell the mic where you'd like it to focus on. Here's a deeper look into polar patterns, if you'd like to find out more.
You'll find cardioid, omnidirectional, and bi-directional settings on the mic. Cardioid is optimal for solo use (including online interviews), bi-directional is intended for two-person conversations, and omnidirectional is the best setting if you need to record multiple people gathered around the mic.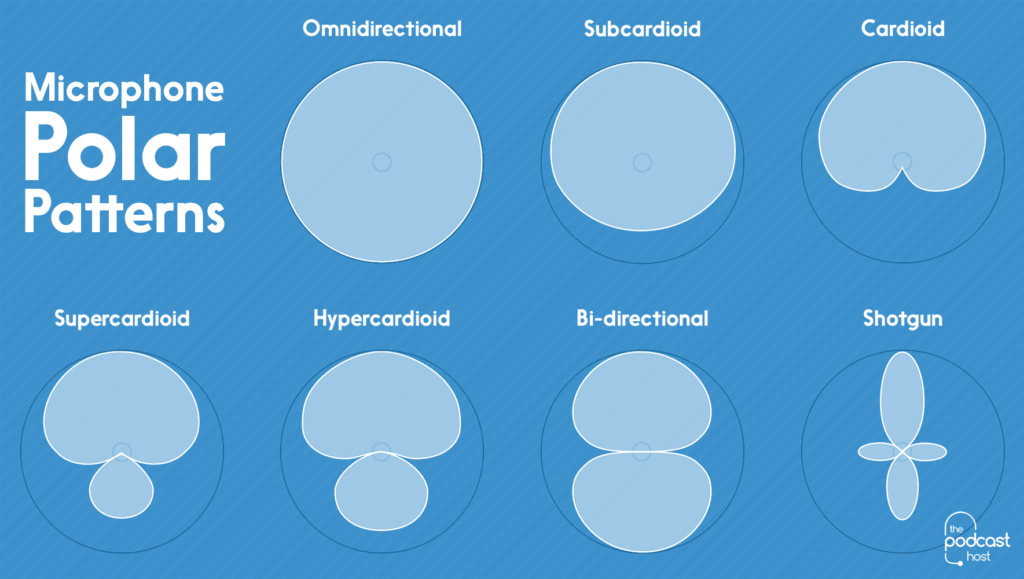 Using the Samson Satellite
The mic is mounted on a built-in stand. Its 3 legs fold down, enabling you to sit it on the desk in front of you. You can adjust its angle based on your own speaking style or preferences too. For example, you can tilt and lean it back, or stand it up straight.
Sitting a mic on the desk in front of you isn't without its pitfalls. Impact sounds will be picked up a desk-mounted mic. Examples of this could be things like typing on the keyboard, or the odd dunt on the desk by an elbow or knee.
The Satellite does have the capability to be mounted on a boom arm though, so you can easily solve these issues if you're having them.
Other Features
There's a headphone jack and volume control on the mic, to allow for active monitoring of your recordings. This means you can hear if there's any issues with your audio, and immediately fix them.
There's also a mute switch, nicely built as a touch activated button. You can toggle mute on and off without fumbling with the mic, or causing any jarring clicking sounds to be picked up in your audio.
Cost of the Samson Satellite
You can buy the Samson Satellite brand new on Amazon for $99, and Amazon UK for £105.
How Does It Sound?
Here's a sound sample of the Samson Satellite being used as a USB mic into Audacity, then as an iPhone mic with the Hokusai recording app.
I think it sounds great on both, though I did pop the mic several times. I wasn't using a pop filter for these samples, so I'd either need to incorporate one going forward, or back off the mic slightly.
Summary: The Samson Satellite
The Samson Satellite is a good sounding and flexible little mic. It can yield excellent results when used in both its USB or iOS forms.
Cost-wise it's double the price of our most recommended mic, the Samson Q2U, but it's also about $50 cheaper than the AKG Lyra.
Ultimately, the Satellite is a great option if you're looking to do interviews online, mixed in with the odd recording on-the-go into your iPhone.
But of course, other microphones are available, so check out our best mics roundup if you'd still like to do a bit of shopping around.
Need More Help?
Whether you're struggling with equipment headaches, or seeking advice on things like planning and audience growth, you'll find everything you need in Podcraft Academy. From video courses to weekly live Q&A sessions, we'll make sure you're constantly moving forward towards your podcasting goals.