Top 11 Video Game Podcasts
Our Best Video Game Podcasts roundup was put together by Will Freeman, a freelance video game journalist who works with The Guardian, Edge, BAFTA, Vice, BBC, GI, Eurogamer, PCGamesN, Gamespot, Kotaku and more.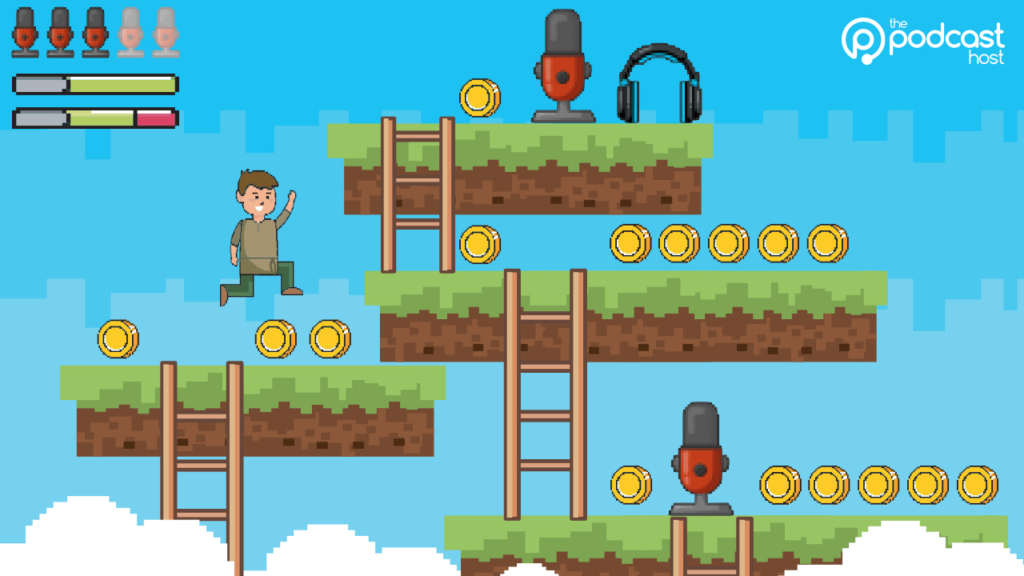 The extravagant success of video games as part of popular culture is hardly something new. From the early rise of the arcade almost 50-years ago, games have been a bone fide phenomenon of mainstream entertainment.
And yet in the last decade or so, that growth has reached wild new levels, thanks to the likes of Fortnite, Minecraft and mobile giants such as Clash of Clans. Over that same period the podcast has risen from occupying a fascinating niche to being – well – another phenomenon of mainstream entertainment.
Simply put, podcasts have grown up in tandem with the modern video game era.
It should come as no surprise, then, that there are a bounty of podcasts that explore gaming. The challenge is that there are so many, it can sometimes feel tricky to pick the best from the crowd. Fear not, though. We've done that work for you, selecting 11 of the finest podcasts that cover games. So whether you fancy a light hearted look at less than typical titles, or a thoughtful analysis from an industry perspective, we've got you covered.
So, in no particular order…
Triple Click
By Maximum Fun
A fairly new gaming podcast on the block, Triple Click only launched in April 2020. And yet its hosts bring a wealth of experience in observing and understanding video games and their place in wider culture. Kirk Hamilton, Maddy Myers, and Jason Schreier are all famed, influential game journalists, and in Triple Click they excel in combining deep, informed analysis with a playful spirit.
How Did This Get Played?
By Earwolf
Taking an energetic look at gaming's strangest releases, How Did This Get Played? focuses on the weirdest and worst. Smart, witty and perhaps deliberately a little contentious in some of its choices for subject matter (Deadly Premonition is pretty weird), rather than being snarky, hosts Heather Anne Campbell and Nick Wiger keep their analysis of some pretty unusual creations upbeat and entertaining.
Subscribe to How Did This Get Played?
GI Podcast
By GamesIndustry.biz
The GI Podcast is actually a podcast for those that work in the video game industry, from the team at GamesIndustry.biz. If you do work in the industry, it's essential listening. But if you don't, the show still offers a thoughtful, intelligent and surprisingly accessible guide to the world behind video games. If you want to keep up with the trends that shape the games you play, it's one to subscribe to.
Gamertag Radio
By Gamertag Radio
Launched in 2005, Gamertag Radio is one of the longest running gaming podcasts, and there's now over 1,000 episodes to digest. It's straight down the middle mix of news, reviews, interviews and analysis is backed up by a deep knowledge of the space. If you want one podcast to keep you in pace with gaming's most important developments, this may be the show for you.
Spawn Point
By Keza MacDonald
Pitched as 'a video game podcast for tired people', Spawn Point comes from The Guardian's games editor Keza MacDonald, and focuses on the highs and lows of blending family life and video games. The release schedule is sporadic (because being a parent takes up time!), but it remains brilliant, distinct, and well worth a listen, whether or not you've spawned your own future players.
Giant Bombcast
By Giant Bomb
One of the most popular and well known gaming podcasts, Giant Bombcast is ostensibly a news, reviews and interviews show. But it is famed for descending into silliness, eccentric digressions from its actual focus, and a knack for talking enthusiastically about food. But it really is a videogame show, and a very good one at that. Fast, funny and essential.
Retronauts
By Bob Mackey and Jeremy Parish
If the title hadn't given it away, Retronauts focuses on games from days gone by, swinging from careful analysis to lively debate. It's a superb and engaging listen if you want to hear about releases from the past, or submerge yourself in comforting nostalgia. Yet it's also truly valuable as a means to understand the broad history of video games, and the role the past has in shaping the medium today.
Sacred Symbols
By Colin Moriarty and Chris Maldonado
This long-form podcast focuses on the world of the PlayStation platforms, covering PS4, PS5, PSVR and PS Vita. Its hosts keep the lengthy conversations animated and spirited, and the two-hour episode can fly by at surprising pace. Sure, it only focuses on the games of one major console outfit, but there's clearly enough going on in the world of PlayStation to pack a captivating podcast.
What's Good Games
Andrea Rene, Brittney Brombacher and Kristine Steimer
Upbeat and informed in equal measure, What's Good Games brings some of the most nuanced commentary and analysis there is. At the same time, it keeps things welcoming, inclusive and positive – something particularly refreshing when so many other shows can feel a little cliche and cynical by default. This is a gaming show for everyone that can capably exceed the needs of the most hardcore devotees to the medium.
Subscribe to What's Good Games
Waypoint Radio
By Vice
Offering an alternative perspective that frequently considers video games' wider role in politics, culture and society, Waypoint Radio covers the full spread from the extremely mainstream to the curiously niche. Despite tackling some serious issues it can equally be delightfully funny, and it knows how to deliver intelligent, distinct takes that fire up the grey matter.
Game Scoop
By IGN
Gaming publication IGN has a number of podcasts, but flagship show Game Scoop stands out as an essential listen. Focused on rounding up the wealth of video games news that emerges each week, it makes for a fantastic digest for the time pressed. It's a great way to stay informed, and always has time to be entertaining and cheerful while hitting you with gaming's headlines.
Other Great Shows or a New Set of Cans?
Remember to check out our full directory of best podcasts, covering just about any genre you can think of. Whether you're looking for a new drama, a business podcast, or something in between, we've got some good recommendations for you.
Enjoy playing games as well as listening to others chat about them? Check out this gaming laptops roundup from Fix The Photo.
Or, if you're looking for a new set of headphones to make those brilliant podcasts sound even better, then check out:
Enjoy the shows, and keep on listening!