Looking to find podcast news and stay up-to-date with the industry? Let us point you to the best sources…
The podcast landscape is often called, "The Wild West." Things change quickly.
A person can show up with nothing and build a whole city. Or, an empire can disappear overnight.
Most importantly, innovation is prized. It's important for you to know what's happening with other podcasts, technology, media hosting, and listening platforms. But how can you keep up?
Here are some newsletters, podcasts and web sites that'll help you stay informed on the latest and most important podcast news topics!
How to Find Industry Podcast News
Podcasting is an industry. Advertisers take it seriously, as do big corporations, such as Apple and Spotify.
Several publications focus on business podcast news. This can include how podcasting interacts with other kinds of business, such as tech and media companies.
The Podcast Business Journal focuses on monetization, advertising, and audience growth. Their board includes a list of well-known podcasting veterans.
A similar publication is Podcast News Daily. Part of Inside Radio, this website seems to focus on podcasting's relationship with large corporations, such as Sirius XM and NBC.
Two web-based publications have newsletters with the same journalistic style, but are independent entities. These are Podnews and Hot Pod. Podnews is "intended to be a quick, daily update with global news for those involved in podcasting and on-demand radio." It's created by James Cridland, a radio futurologist, so the news tends to lean slightly toward a sociological emphasis.
Hot Pod, created by Nick Quah, also leans toward illuminating how new media and society affect each other.
The New Media Show is a podcast with a video channel. This show brings you interviews with "luminaries in the New Media and Podcasting space", and is presented by industry veterans Todd Cochrane and Rob Greenlee. If you'd rather watch or listen to your podcast news, with a deep dive into topics, this is for you.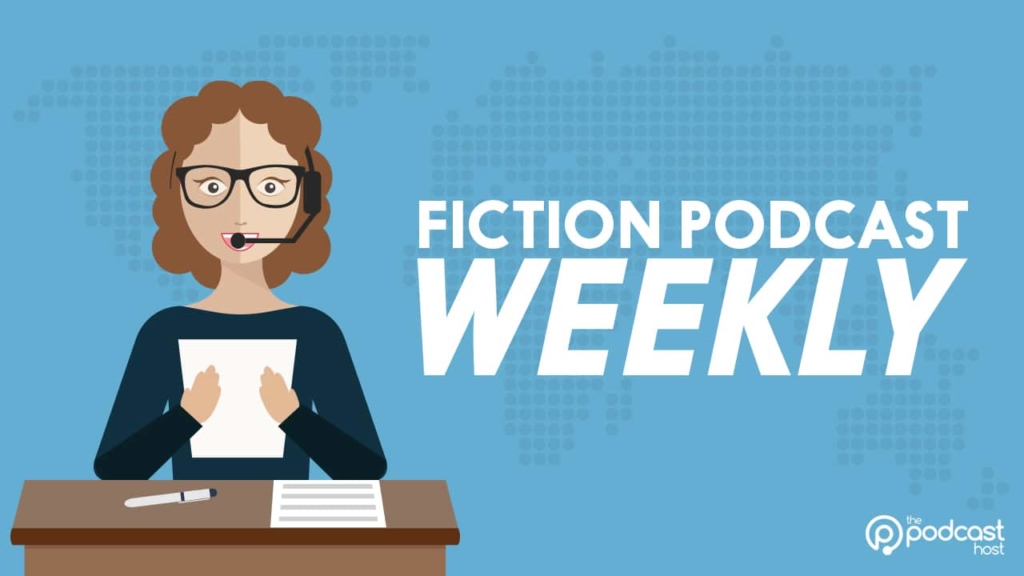 Podcasting Craft News
With frequent changes in technology, sometimes the news you need is specific to the "how" of podcasting. Often, the best way to get podcast news is from podcasters themselves. How do podcasters tend to communicate? By podcast, of course.
For example, the Podcasters' Roundtable (a podcast with a YouTube channel) is "opinionated conversations about the issues that podcasters encounter."
Media hosting giants' Libsyn run their own podcast The Feed. This show combines commentary on the latest industry news with how-to Q&A, topped off with a ton of data about listener habits and preferences.
One of the hosts of The Feed, Elsie Escobar, is also one of the hosts of She Podcasts, with Jess Kupferman. This started as a Facebook group for women podcasters. Now it's snowballed into a news outlet, educational resource, and community.
Not only do these folks know everything that's happening in the podcast industry, they set the bar high for best practices.
While we're on the topic of podcasting ideals, a really fun podcast for people who make audio fiction is Tuned In, Dialed Up. Will Williams and Gavin Gaddis discuss current events in podcast news for the world of fictional podcasts, and ways to make it better.
Of course, if you'd rather read the latest news about the world of fiction podcasts, the Fiction Podcast Weekly can arrive in your email inbox, with links to opportunities, events, milestones and other news to peruse.
Where to Find Podcast Listening News
Sometimes, you just want to know what's out there for listening pleasure. The Great British Podcasts Newsletter, supported by BBC Sounds, provides links and capsule reviews of BBC podcasts.
Audiodramarama and Will Williams Reviews provide reviews, interviews and inspiration for your listening queue.
And Elena Fernandez-Collins' Audiodramatic provides a lot of podcast news and analysis about the how and the why of listening to, and creating, audio fiction.
Overwhelmed with podcast news?
There's no reason not to subscribe to all of these, and be really well informed. Nobody said that you had to read all of them every single day.
If you need to whittle it down, then take a moment to think about what kind of podcaster you are. Are you concerned mostly with immersive sound design, or monetization campaign? Script writing, or audience growth?
Think about what's most important to you, and subscribe accordingly. Just because podcasting is called "The Wild West" doesn't mean you have to swear allegiance to only one news source for all time. Know what your needs are, and tailor your research accordingly.
We do our very best to stay on top of current events in podcasting. You might feel like you could use a community of support with knowledgeable resources. If you do, think about joining us at The Podcast Host Academy. We have courses, downloadable worksheets, live Q&As, and community discussion groups. No matter what changes happen in podcasting, we can help you make your show clearer, richer and more interesting.