Meet the Team behind The Podcast Host & Alitu
There are many hats to be worn when it comes to running The Podcast Host and Alitu. Here are the globe-spanning team of folks who wear them…
---
Allegra Sinclair
Community Manager
Allegra champions podcaster success for The Podcast Host. With her top-notch communication skills and innate ability to connect with people, Allegra is on a mission to create a welcoming and exciting community of podcasters. Her enthusiasm for all things podcasting is infectious, and her insight is pure gold for anyone looking to expand their audience. You can also catch her on the Your Confident Self Podcast, where she drops wisdom like it's hot.
Andrew Gentile
Development Specialist
Andrew is a software engineer with experience dating back to 2013. He also holds a degree in audio engineering from Middle Tennessee State University. Beyond technology, Andrew has been playing guitar since the age of 5 and has toured extensively. He is an enthusiastic music technology advocate, passionate about combining his technical and musical expertise.
Becca Smith
Video Extraordinaire
Becca is a video editor and digital marketer from Edinburgh, Scotland. She loves all things creative and jumps at the chance to let her personality (and her 8th of an art degree) show through in her work. Outside work, she is an active fantasy fiction reader and weightlifting novice.
Branislav Kacer
Alitu Development Team Lead
Bran is interested in anything and everything tech-related. In his free time, he's usually tinkering with some hobby side projects that will make him rich and famous one day.
Colin Gray
CEO & Founder
Colin is a podcaster, international speaker, PhD and founder of The Podcast Host and Alitu. Colin started out in Astrophysics, before realising how much maths you had to do. Turns out Podcasting has less maths, and more interesting puzzles! Now he's been in podcasting for 12 years and aims to help everyone to get their voice heard.
Donna Elwin
Alitu Customer Support
Donna enjoys all aspects of podcasting and is super enthusiastic to help others progress in their podcast journey. She loves her Goldendoodle (Marboo), Halloween, and all things dessert. She looks forward to helping you resolve any issues that you may encounter with Alitu, and if you talk to her, let her know your favorite dessert!
Graham Douglass
Alitu Customer Support
Graham is an Alitu support team member from Edinburgh, Scotland. Before joining Alitu, he taught English in various countries. He enjoys travelling, cooking & hiking and is currently producing his first podcast.
Itziar Urbieta Leon
Frontend Developer
Itziar is a skilled developer from Spain who is passionate about coding. She is all about tech and loves to dive into coding projects that challenge her skills. When she's not coding, you can find her travelling, reading, or rocking out on her drums and guitar.
Jacob Anderson
Head of Marketing
Jacob's job here is to connect budding broadcasters with the resources they need to share their stories, laughs, and knowledge. His love for podcasts comes from waaay before his professional days, before leaving school even. Every morning at the crack of dawn he'd pick up his stack of newspapers, get an earphone in to listen to his favourite pod, and cycle around town on his paper route. There's not much that warms up a crispy cold Scottish morning, but a hilarious conversation in your ear to keep you company does the trick.
Jenny Cairns
Operations Manager
I joined the Alitu team in March 2022. Like everyone else in the team, I muck in where needed, but mainly I am involved in managing the success team and putting processes and procedures in place. Outside of Alitu I enjoy spending time with my dog and, of course, listening to podcasts in my interest areas.
Judy Remollo
Admin & Success
Judy is a WordPress website expert and problem solver in charge of the admin side of things at Alitu and The Podcast Host. She's been with the company since 2013 and continues to grow along with it. She loves solving pesky problems, providing solutions, and is generally just a happy helper. Outside work, she spends time with her family doing triathlon and other sports. She's a freak for plants, pizza, and coffee.
Katie Paterson
Feature Writer
Katie is a writer and podcast lover from Glasgow, Scotland. She writes short stories in her spare time, mostly about unlikeable characters being unkind to one another. Katie went to uni in Amsterdam and also lived in London before settling back in Scotland. She spends a lot of her time looking after other people's pets while they go on holiday.
Lindsay Harris Friel
Writer
Lindsay earned an MFA in Playwriting from Temple University in Philadelphia, and took her live theatre skills straight to podcasting. She enjoys helping people find new ways to tell their stories. When she's not writing content or participating in the Live Q&As for The Podcast Host, she enjoys making audio drama and learning more about the craft of interactive storytelling.
Matthew McLean
Writer
Matthew is a writer and audio producer who enjoys talking about podcasting and storytelling. He has over 13 years experience creating complex-sounding but utterly puerile audio drama shows. A degree in Creative Sound Production was obtained somewhere along the way, too. He's also a loyal servant of adopted house rabbits, and dad to a wee girl.
Muzhinga Kankinda
Writer
Muzhinga Kankinda is a multi-talented Zambian media and communication professional. She co-authored a paper on the economic benefits of investing in podcasters and voice actors, published by the APVA. Her writing skills are showcased on Dreame and as a freelance writer for Livingston Research Inc. She is also a co-founder of Acastar Consultancy, a burgeoning writing and research startup. Her interests extend to poetry, nature, podcasting, blogging, TV and radio hosting, visual arts, graphic design, photography and videography.
Peter Belch
UI/UX Designer
Peter is passionate about good design and focused on building intuitive, user-centred, aesthetic interfaces. You'll find him obsessing over typefaces, grid systems and practising his craft by building small but mighty tools on the web. When not in Figma, he'll be out hiking, practising photography, staring at old buildings and experimenting with new recipes in the kitchen.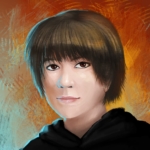 Sarah Buchynski
Tech Writer & Gear Reviewer
Sarah Buchynski is an award-winning sound designer and audio engineer from Alberta, Canada. In 2014, Sarah started an audio post-production studio, Polarity Audio Works. She currently works in the entertainment industries of audiobooks/drama, television, independent film, and independent video games. Over the last five years, Sarah has been a panellist at various events talking to students and fledgeling sound designers alike for designing sound on independent productions.
Sean Errey
Growth Marketer
Sean Errey is a full stack growth marketer with Alitu and enjoys diving into the strategy of copywriting, digital ads and virtual event management. Sean helped launch the Indiepod Census and Summit, and guides the SEO strategy for The Podcast Host.
Tom Howe
Software Developer
Tom is a multidisciplinary software developer from Newcastle, UK. His background is in broadcasting and new media formats, so he's interested in making Alitu an innovative and easy platform for podcasters. Outside of work you can usually find him singing in his choir, or making electronics, furniture, and textile projects at his local maker space.