Twitter Is Deleting Your Old Broadcast Recordings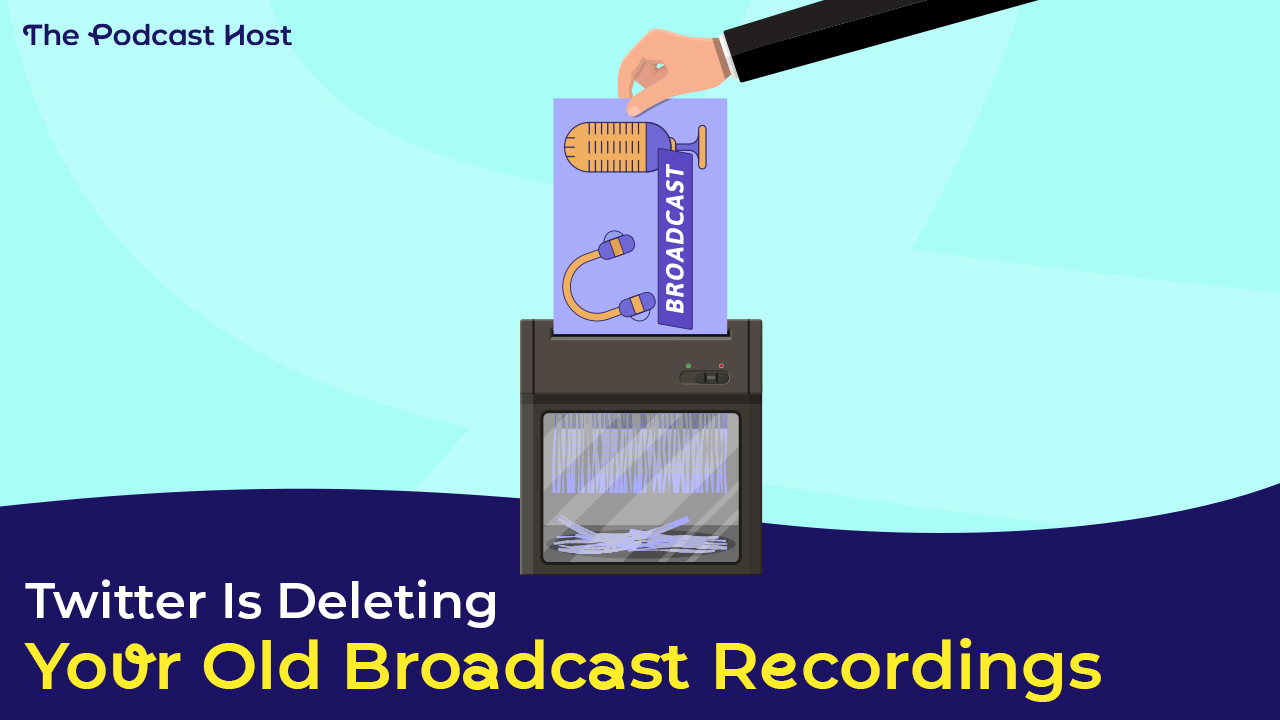 Another day, another drama at Twitter HQ. And this time, it looks like they're coming for our content.
A few days ago, Twitter sent out a notification to some users warning that it would begin deleting its archive of broadcast recordings. The message stated that if you want to keep any content you've recorded and/or saved on the platform, "you'll need to download them soon or risk losing them."
In keeping with recent Twitter chaos, the notification then directed you to the Help Centre for more information. Where there was none.
What Are Twitter Broadcasts?
If you're not familiar with Twitter broadcasts, this feature allows you to record live video and broadcast it to your followers in their timelines. You can also record and schedule your content to go live at a later time. It's like the Facebook Live of Twitter, and the video version of Spaces, which is the feature you use to live-broadcast audio on Twitter.
Currently, Twitter is focusing on removing video content recorded through Twitter Live or Periscope. But audio archives from Twitter Spaces will likely be next. And we can say this with confidence because…
Twitter has been rapidly deprioritising audio since Elon Musk took over
Spaces is built on the same back-end infrastructure as Periscope. They're basically audio and video versions of the same tool.
But the strongest indicator that audio archives will be wiped out next is to do with why the platform is deleting user content in the first place.
Why is Twitter Deleting Broadcast Recordings?
Essentially, Twitter is wiping out archive content from the platform to cut costs. Twitter is one of the only social media platforms that still allows you to record and save broadcasts directly into the platform.
But storing content like this costs money, and Twitter is on a dramatic quest to cut costs wherever possible. They've tried firing staff and dodging office rent payments, but revenue is still reportedly down 40% year-over-year.
A while ago, Twitter signed a deal with Amazon Web Services (AWS) that would allow the platform to expand its hosting capacity. But the more capacity Twitter uses, the more they pay. And frankly, our live broadcasts are taking up too much valuable storage space.
Video content will always be first to go because video takes up more hosting space. Losing video first will bring quicker gains for Twitter, but we've no doubt audio recordings will be wiped next.
Is Twitter Giving Up on Audio?
It seems like only yesterday that Twitter announced it was officially moving into podcasting. A new 'Stations' tab was added to Twitter Spaces, where you could host live and pre-recorded audio. And it seems like only yesterday because it practically was.
But shortly after the announcement that Twitter was stepping up its podcasting game, Elon Musk purchased the platform and immediately began tearing up audio plans. Within days, podcast playlists were gone. And then, almost the entire Twitter Spaces team were laid off – including Leah Culver (of Breaker fame).
As Twitter continues to deprioritise and defund audio, we're predicting that Twitter Spaces' days are numbered.
How to Protect Your Content
At this stage, it probably goes without saying that if you have any audio recordings saved on Twitter, now's the time to download and store them elsewhere. Don't wait for an official announcement that audio is next to go.
But there's a bigger-picture warning message here for us all here too. Announcements like this remind us that we can't rely on any platform to look after our content for us. Social media is particularly fickle. If you lost as many photos as I did when MySpace pulled the plug, you'll know exactly what I mean.
Creating content on third-party social media sites like Twitter can give you an extra outlet to grow and engage with your audience. But it's worth treating these like temporary outposts, never your central hub.
No audio or video content on Twitter qualifies as "a podcast" in the technical sense. And that's not an attempt at purism or pedantry – it's exactly because of situations like this. Situations where creators suddenly find their content deleted, and there isn't a thing they can do about it.
When you host your podcast on a dedicated media hosting service (crucially, one that you pay for, so that they stay in business!), you become the customer, not the product. Remember, that's what the audience of any free app is – the product.
Your hosting provider then enables you (via the magic of RSS) to get your show listed in an untold number of different listening apps and platforms. And if any of them go away, your content will still be safe and sound in its primary "home".
So if you record anything live on any platform, make it part of your process to download it immediately and host it on your dedicated podcast feed. That way, you never have to worry about losing your podcast content because a $44 billion company decides it can't afford to store it for you.