Have you burned through all your favorite audio drama and fiction podcasts faster than you would've liked?
Maybe your playlist has grown increasingly sparse, and you've started to panic about what you're going to listen to next.
Making audio drama is a complicated and lengthy process, so once you reach this stage, your favorite creators can struggle to keep up with your listening needs.
Enter, Audible
Audible is famous for their audiobook distribution, but they also have a fine selection of quality audio drama in their catalog. This can be rough on listeners. Whether it's an immersive, dramatic experience with sound effects and ambiance, or one person reading a story, it's all categorized under "fiction." So, this article should help you find your way to audio drama excellence.
How to Start with Audible
The most common method of buying from Audible is through paying a monthly subscription.
With podcasts, we usually listen for free. But, there are a few reasons why you might want to consider paying for some additional audio entertainment:
You can binge an entire story, from start to finish, on your own terms. You don't need to wait for new episodes to drop.
Professional and experienced production houses tend to create the audio drama on Audible.
You won't need to listen through any adverts or sponsorship messages.
You can add several hours of quality audio drama to your playlist with one credit.
I've listened to a fair bit of audio drama through Audible in the past. It seems that Audible makes a comfortable home for artists because the same creators come back again and again with good content.
In 2020, Audible didn't just bet that there was more demand for the best audio drama; they doubled down. "Audible Original Dramas" are stories that aren't available anywhere else. Immersive stories with celebrity actors are a staple of Audible's catalog.
Again, Audible divides its catalog by the work by its kind of story (mystery & thriller, or comedy, for example). So, it's tough to tell which is a book with one or more voices narrating and which is a dramatization. If you're trying to find an experience like a radio play, movie, or television show, here are a few resources for the best audio drama on Audible.
Heads up: Our Audible 30-day free trial link is an affiliate, so we'd earn a small commission should you decide to upgrade to a paid account further down the line. This is at absolutely no extra cost to you.
Neil Gaiman and Dirk Maggs
This writer-director team is an unstoppable force. Fortunately, they're using their powers for good and not evil. Sandman, parts 1 & 2, are a dramatization of Gaiman's landmark graphic novels for DC. Before Sandman, though, they dramatized Neverwhere and Good Omens (Gaiman's collaboration with Terry Pratchett) for the BBC. Consistently, they've attracted stellar acting talent to their work, such as James McAvoy, Natalie Dormer, Christopher Lee, and Benedict Cumberbatch. If you enjoy mythic themes and characters, complex plots, the risk of the apocalypse, and some adult content, anything from these two artists should be on your wish list.

Listen to Sandman 1 & 2, Neverwhere, or Good Omens with Audible's 30-day free trial.
Wireless Theatre Company
London-based audio drama production company Wireless Theatre Company are stalwarts of the medium, and they have a wealth of talent in their ranks. In the summer of 2016, they released two chunky anthology collections (Volume 1 and Volume 2) packed with many of their wonderful productions—the stories within range from comedy to horror and everything in between.
Wireless has also made some Audible Original Drama stories, such as The Hound of The Baskervilles, starring Stephen Fry, and their award-winning production of Treasure Island, with Catherine Tate and Philip Glenister. These are only the tip of the iceberg of the Wireless Theatre back catalogue, too. They have a large volume of audio drama available via their website.
Get The Wireless Theatre Collection with Audible's free 30-day trial.
L.A. Theatre Works
Founded in the 1980s, this non-profit theatre organization works to "produce, preserve, and distribute classic and contemporary plays of significance." L.A. Theatre Works has produced over 400 staged readings with actors who usually work in television and movies. This is one of the few ways to hear, for example, M. Butterfly with B. D. Wong and John Lithgow, Arthur Miller's Broken Glass with Jobeth Williams, and many more plays that influence the American experience. LATW's productions bring a whole world of theatre, classic and contemporary, to audiences anywhere.
Get plays by L.A. Theatre Works with Audible's free 30-day trial.
BBC Audio
The fluid relationship between The BBC and Audible has brought hours and hours of BBC radio drama to the US. Interestingly enough, you can purchase collections of dramatizations by one author (such as Terry Pratchett or Jane Austen), with hours of entertainment, for as little as one Audible credit. Not only this but also beloved series such as John Finnemore's Cabin Pressure, Pilgrim by Sebastian Baczkiewicz, and Welcome to Our Village, Please Invade Carefully by Ed Robson can make their way across the pond.
Get comedies, thrillers, and drama from BBC Audio with Audible's free 30-day trial.
The Colonial Radio Players
If you're seeking the best audio drama on Audible for a family audience, The Colonial Radio Players have plenty of intriguing work to please multiple generations at once. Perry Mason mysteries, Brothers Grimm fairy tales, Westerns, and historical dramas are just the beginning. Colonial shows particular skill with stories by Ray Bradbury. For example, Bradbury originally wrote The Halloween Tree as an animation collaboration with Chuck Jones. The sweeping epic relies heavily on exposition and explanation, methods that kill forward action. Colonial supports the dreamlike narrative with a rare and compelling musical score. Combined with immersive sound and the acting talent of the young cast, this should be part of any spooky season celebration.
Get comedies, thrillers, and drama from The Colonial Players with Audible's free 30-day trial.
Audible: Taking the Pressure off your Favourite Podcasts
There you have it – well over 40 hours of uninterrupted, top-tier audio drama for just a few Audible credits.
That should be enough to handle even the longest of commutes for the foreseeable future.
And in that time, your favorite podcasts will continue to release new episodes, too. Before you know it, your playlist will be longer than Dr. Who's scarf!
Of course, if paying for your audio drama is absolutely off the agenda, there are still plenty of free podcasts out there.
Check out our best fiction podcasts roundup for some great suggestions on that front.
Boost Your Listening Experience
One final note. Audio drama producers spend huge amounts of time painstakingly building nuanced and atmospheric soundscapes that help paint entire worlds in your mind.
If you're a fan of fiction podcasts, then it's totally worth listening on a good set of earbuds or headphones. That doesn't mean breaking the bank, either. Here are our best headphones for listening to audio drama – there's something there for any budget. If you're listening with a group, try pairable Bluetooth speakers, such as The JBL Flip 5.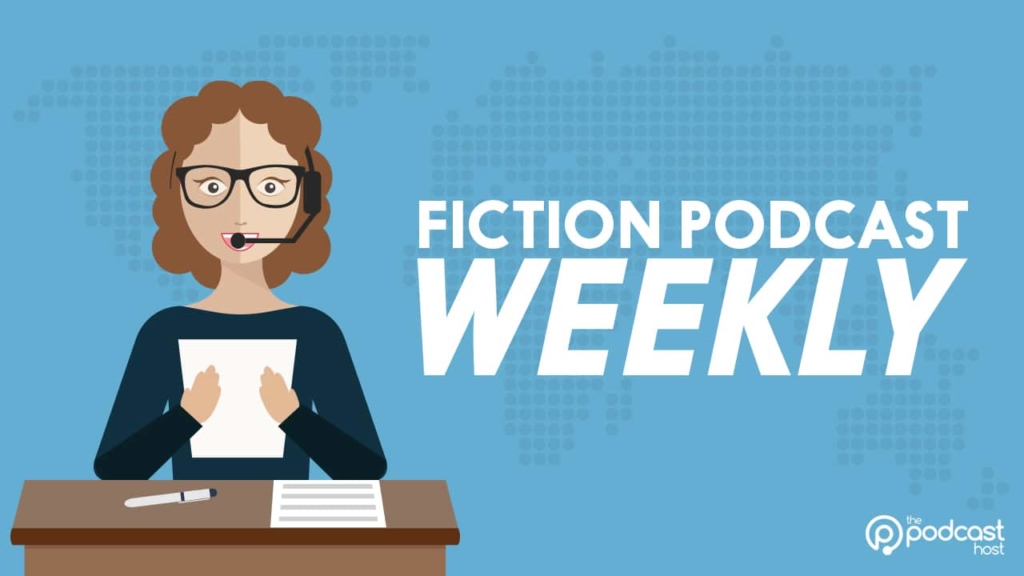 The Fiction Podcast Weekly
Fiction Podcast Weekly is an email newsletter bringing you the latest from the world of audio fiction, audio drama, and sound storytelling.
Are you involved in audio drama in any way? Whether that's as a writer, producer, voice actor, curator, or even just a hardcore listener who loves the "behind the scenes" stuff. Whoever you are, whatever you do, this is a great way of staying up-to-date with the latest happenings and opportunities in the fiction podcasting realm!