This week we're talking to Lauren Shippen, creator of The Bright Sessions podcast.
Give us a written trailer for The Bright Sessions podcast. Why should we listen?
The Bright Sessions is a science fiction audio drama about people with supernatural abilities in therapy. The show follows these patients as they attempt to live ordinary lives with their extraordinary abilities. As they learn more about themselves and the "atypical" world they are a part of, they also discover their therapist, Dr. Bright, may not be all that she seems.
Why did you decide to start the podcast?
I've been living and acting in Los Angeles for three years. I was becoming frustrated with so many of the roles available to women my age. We are often relegated to the romantic interest for the lead male. I decided I wanted to create something for myself and for some of the incredible actors I've met in LA. I was listening to a lot of Welcome to Night Vale and Cabin Pressure at the time and thought writing for audio could be fun.
How did you come up with the idea?
The idea started with the character of Sam: our time traveling patient and the character I voice. I thought it might be interesting to do a podcast that follows the adventures of a time traveler. But then I realized it would be boring to hear one person talk about their journeys through time. I needed to give her someone to talk to. Once I realized I wanted her to talk to a therapist, the rest of the story and characters immediately fell into place.
Can you give an insight into your process for writing, recording, and producing the show?
For a long time, I was the only person doing any of the production work. We now have the wonderful Mischa Stanton doing our sound effects, but I still write, record, direct, and edit the dialogue. I haven't set up a perfect system for executing a lot of these elements. I start with mapping out the season, deciding which characters are in which episodes, and then I start my tackling the individual episodes themselves.
I tend to skip the outline stage. Instead, I spend a lot of time having conversations out loud with myself. I'll speak for both Dr. Bright and whichever patient is in that episode, and write as I go. We record in my apartment, so we're able to be flexible. We record each episode all the way through a few times.
The actors perform it like they're doing a live stage play, which I think adds to the chemistry of the performances. Then I cut together the best parts of each take and send it off to Mischa!
Could you tell us 3 other audio drama or fiction podcasts that you like?
Limiting this to three is hard! Mischa produces another podcast, which they also created, called ars Paradoxica. It's a show about time travel and government conspiracy and it's smart and engaging. I'm also a huge fan of Wolf 359 a space 'comedy' that starts out funny and ends up yanking out your heart and stomping on it. In a fun way, trust me. For all my comedy needs, I adore Wooden Overcoats, a British sitcom about rival funeral homes. It sounds like a strange, not funny premise, but it is delightful and hilarious.
What advice do you have for someone who wants to create a show like The Bright Sessions podcast?
The only advice I actually feel qualified to give is also Nike's advice: just do it. I knew nothing about writing and producing an audio drama when I started out. But I had an idea I was passionate about and the motivation to make it a reality, so I tried. It's worked out even better than I could have imagined.
If you have an idea you love, chances are someone else in the world will love it too. Get it out there – it will be a lot of work and take a lot of time, but it will be rewarding.
Thanks, Lauren! Finally, where can we find you on the web?
Our website is TheBrightSessions.com. We're also on Tumblr, Twitter, Facebook, etc. – all links can be found at the bottom of our website!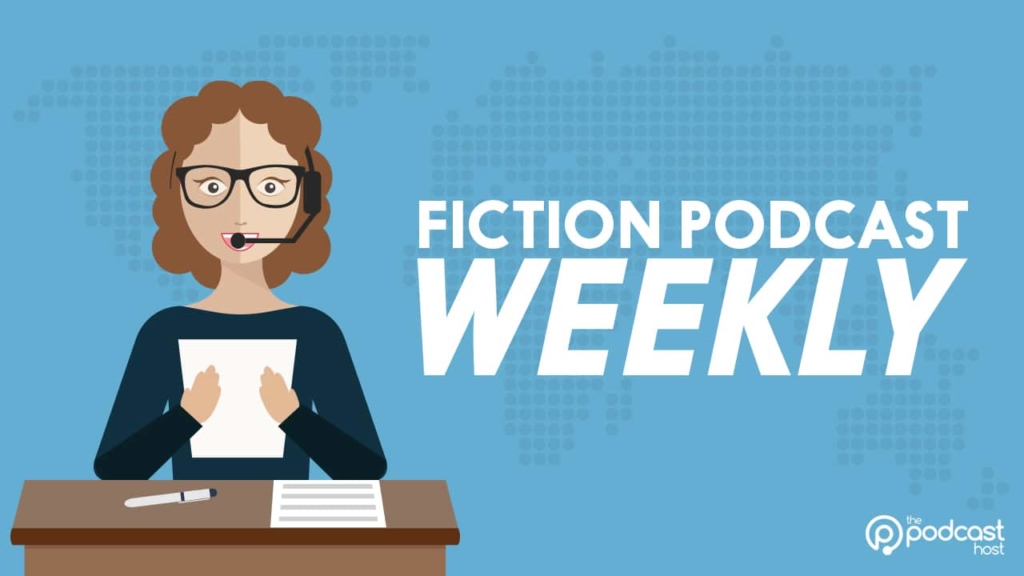 The Fiction Podcast Weekly
Fiction Podcast Weekly is an email newsletter, bringing you the latest from the world of audio fiction, audio drama, and sound storytelling.
Are you involved in the medium in any way? Whether that's as a writer, producer, voice actor, curator, or even just a hardcore listener who loves the 'behind the scenes' stuff. Whoever you are, whatever you do, this is a great way of staying up-to-date with the latest happenings and opportunities in the fiction podcasting realm!