You and I both love podcasts—that's a given. But why are podcasts so popular?
It seems that every day more and more people are becoming privy to this secreted multi-faceted source of entertainment and knowledge that we've struggled to keep under wraps in the last few years.
Even my grandmother knows what a podcast is—granted she had no idea how to get them, but she knows they exist.
Podcasts are not that new of a medium (some would argue they're not new at all). But in the past few years, we've seen them created and downloaded at record rates.
So, let's dig into why podcasts are so popular right now.
1. They're Easy to Access
If you have a smartphone, tablet or computer you can access a podcast with next-to-no effort. Your phone and tablet most likely have a native podcatching app built right in, if not it's a few quick swipes and you have one. With a computer, you can type "podcast" into Google and the first few things you'll see will give you access to podcasts.
Not only are they easy to access but in 99%* of the cases (*not an actual reported number) podcasts are free. Sure, you can access a premium listening app like Spotify. But most podcasts are available at no cost right in an app or browser.
This easy, free access makes podcasting a popular option for entertainment or knowledge.
2. You Can Listen to What You Want
There are over 45-millon* podcast episodes available (*an actual reported number) for listeners to choose from. Chances are whatever you want to listen to can be found in podcast form with a few clicks and maybe a search.
Whether you fancy an in-depth discussion on a particular true-crime case, want to catch the latest political news, need to escape with a fictional story or want to up your business game with some new tips and tricks, there's a podcast for that. You can even use podcasts to get your next ASMR or Binaural Beats fix.
We live in a content-driven world and people want to be delivered content on topics they want. The popularity of podcasts can, at least in part, be attributed to the fact that it's listener's choice. You can pick and choose exactly what you want.
Bonus: Check out our roundups if you're seeking out the best fiction podcasts, space podcasts, health podcasts, meditation podcasts, trucking podcasts, video game podcasts, or podcasts for kids.
3. They're Multi-Task Friendly
I don't know anyone who just listens to a podcast episode.
I listen to Dateline while I work, True Crime Obsessed while I blog and 48 Hours and Forensic Files while I research—but I never sit in a chair with a glass of wine and simply listen to a podcast. And I truly don't know anyone that does.
Us podcasters would love to think that our audience is solely focused on us when we're laying down our expert knowledge and superior comedy skills. But podcasts are almost meant to be listened to while you do something else.
And it's that ability to be put on as entertaining (or informative) background noise that answers the question of why podcasts are so popular. They're a great choice for so many situations—driving, cleaning, cooking and working!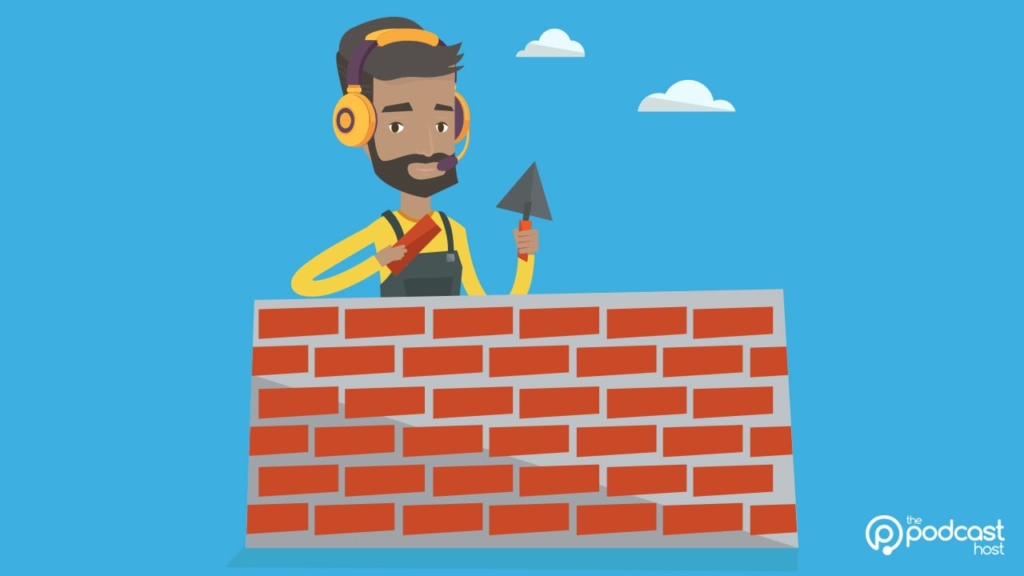 4. They Build Intimacy
When I say that podcasts build intimacy, I'm not talking about connecting you with a loved one—though if you enjoy podcasts together like you would television that very well could be the case. Instead, I'm talking about intimacy with the hosts.
When you watch Avengers and you see Chris Evan's Captain America on the screen you feel a connection to the character and possibly, by extension, the actor. But you know it's not the real person.
But when it comes to podcasting, especially those in the non-fiction space, you connect with an actual host (or several). They also tend to be a lot more accessible via social channels or email than you're average media personality.
Listening to a podcast is like hanging out with friends and enjoying a discussion on a topic that you're interested in. That relationship that's established helps listeners keep coming back.
5. Provide an Instant Community
Podcasters built communities to engage and grow their listenership. But this does more than simply increase download numbers and help engage sponsors, it attracts listeners who are looking for a community.
The communities that surround podcasts is one of the assets that make it unique and apart from other entertainment-based mediums. The communities are closer to those that you might experience with a blog than a film or television show—private spaces to interact with hosts, a look into the behind the scenes world and lots of interaction with other members of the community.
The Popularity of Podcasts Is Only Increasing
With more time being spent at home and the television (or laptop screen) becoming less of a treat and more of a distraction, the popularity of podcasts is increasing. Consumers (listeners in the case of podcasts) are looking for more connection and choice.
We've seen an increase in podcast consumption, but it has a ways to go before it starts to level out. If you want your podcast to be relevant and relatable for your target audience, watching the latest podcast trends is a must. There's truly never been a better time to be a podcaster than today.
If you're looking to start your own show then be sure to check out our Launch Essentials course which walks you through everything you need to know – from identifying who you want to reach (and why), to how to record, publish, and get it out there into the world!