Why Are Podcasts So Popular? 5 Reasons Why People Love Pods
You and I both love podcasts—that's a given. But why are podcasts so popular?
It seems that every day more and more people are becoming privy to this secreted multi-faceted source of entertainment and knowledge that we've struggled to keep under wraps in the last few years.
In 2023, a whopping 79% of people in the US are familiar with the concept of podcasting. Even my grandmother knows what a podcast is. Granted she has no idea how to get them, but she knows they exist.
Did You Know?
Podcasts are not that new of a medium (some would argue they're not new at all). But in the past few years, we've seen them created and downloaded at record rates.
So, let's dig into why podcasts are so popular right now.
1. The Content is Easy to Access
If you have a smartphone, tablet or computer you can access a podcast with next-to-no effort. Your phone and tablet most likely have a native podcatching app built right in, but if not, it's a few quick swipes and you have one. With a computer, you can type "podcast" into Google and the first few results will give you access to podcasts.
Not only are they easy to access, but in 99%* of the cases (*not an actual reported number), podcasts are free. Sure, you can access a premium listening app like Spotify which offers some exclusive content. But most podcasts are available at no cost, right there in an app or browser.
This easy, free access makes podcasting a popular option for entertainment or knowledge.
2. You Can Listen to What You Want
There are over 82-millon* podcast episodes available (*an actual reported number) for listeners to choose from. Chances are, whatever you want to listen to can be found in podcast form with a few clicks or a couple of keywords in a search.
Whether you fancy an in-depth discussion on a particular true-crime case, want to catch the latest political news, need to escape with a fictional story or want to up your business game with some new tips and tricks, there's a podcast for that. You can even use podcasts to get your next ASMR or Binaural Beats fix.
We live in a content-driven world and people want to be delivered content on topics they want. The popularity of podcasts can, at least in part, be attributed to the fact that it's the listener's choice. You can pick and choose exactly what you want.
3. Podcasting is a Multi-Task Friendly Medium
I don't know anyone who just listens to a podcast episode.
I listen to Dateline while I work, True Crime Obsessed while I blog and 48 Hours and Forensic Files while I research—but I never sit in a chair with a glass of wine and simply listen to a podcast. And I truly don't know anyone that does.
Us podcasters would love to think that our audience is solely focused on us when we're laying down our expert knowledge and superior comedy skills. But podcasts are almost meant to be listened to while you do something else.
And it's that ability to be put on as entertaining (or informative) background noise that answers the question of why podcasts are so popular. They're a great choice for so many situations—driving, cleaning, cooking and working!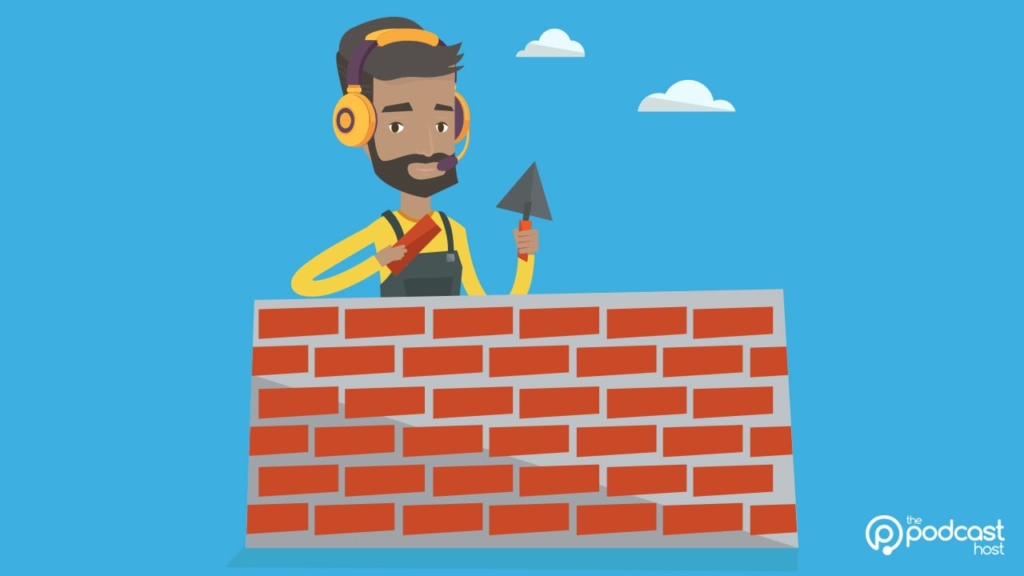 4. They Build Intimacy
When I say that podcasts build intimacy, I'm not talking about connecting you with a loved one—though if you enjoy podcasts together like you would television that very well could be the case. Instead, I'm talking about intimacy with the hosts.
When you watch Avengers and you see Chris Evan's Captain America on the screen you feel a connection to the character and possibly, by extension, the actor. But you know it's not the real person.
But when it comes to podcasting, especially in the non-fiction space, you connect with an actual host (or several). They also tend to be a lot more accessible via social channels or email than your average media personality.
Listening to a podcast is like hanging out with friends and enjoying a discussion on a topic you're interested in. The relationship that's established helps podcast listeners keep coming back.
5. Podcasts Provide an Instant Community
Podcasters built communities to engage and grow their listenership. But this does more than simply increase download numbers and help engage sponsors – it attracts listeners who are looking for a community.
The communities surrounding podcasts are one of the assets that make them unique and apart from other entertainment-based mediums. The communities are closer to those that you might experience with a blog than a film or television show—private spaces to interact with podcast hosts, a look into the behind-the-scenes world and lots of interaction with other members of the community.
Do Other Forms of Entertainment Drive Podcast Popularity?
There's a debate around what made podcasting "explode" into the mainstream. For some, it was Serial, a podcast where investigative journalist Sarah Koenig delved into the 1999 murder case of Hae Min Lee. For others, it was when Apple pre-installed the Apple Podcasts app on iOS devices. Both happened in 2014, and these factors likely contributed to the growth of the medium in that period, though it's worth pointing out that podcast audiences have almost always grown, year after year.
Podcasting is a self-sustaining medium, but it doesn't exist in a vacuum. More than a decade ago, Ricky Gervais's RSK XFM radio show became a hugely popular podcast. Fast forward to 2022 and we saw the TV show Only Murders in the Building revolve around the plot of running a true crime podcast. Between all that, you've got podcasts made into movies and TV shows, TV shows made into podcasts, and a whole host of famous folks and "influencers" from other platforms and mediums bringing their followers over to podcasting.
The Popularity of Podcasts Is Only Increasing
The history of podcasting can be traced back to its "audio blogging" roots, and it has grown slowly and steadily since October 2000. During that time, popular podcasts have come and gone, and there have been various podcast trends along the way. Recently, stories were even doing the rounds that podcasting was dying. But as Mark Twain once said, "Rumours of my death are greatly exaggerated".
Podcasting is now part of mainstream popular culture, and it's a big part of many people's lives, too. But there are still billions out there who, for one reason or another, still haven't yet discovered this brilliant medium. On the one hand, that feels a little sad, but on the other, it's a huge opportunity for podcasting to continue its growth long into the future. There's a real power in words, and through podcasting, those words can be delivered right into the ears of the folks that need them!