Best Headset Microphones for Podcasting: Ultimate USB Headset Mic Roundup!
A good USB headset microphone is the simplest, easiest way to start recording your voice. From online calls to recording a podcast, a headset can get you up and running in minutes, and requires no stand and little mic technique. Here we look at some of the best USB headset microphones on the market for podcasting, YouTube, or call recording. Our roundup will help you find the one most suited to you, so read on…
TLDR: Just Take Me to Your Best USB Headset Recommendations
When it comes to starting out in Podcasting, I'm a big fan of the 'start small' approach. Too many people dive in headfirst, spending a whole lot of money on digital recorders, XLR mics and mixers, creating a home studio of their own to boost their podcasting efforts.
While this can result in really excellent audio quality, it also introduces a whole load of complexity. And, to me, complexity gets in the way of 'just doing it' as our tick-based sporting friends would say.
To a beginner, it puts up barriers, lengthens the recording process and makes it pretty likely you'll never get into the swing of releasing regular content.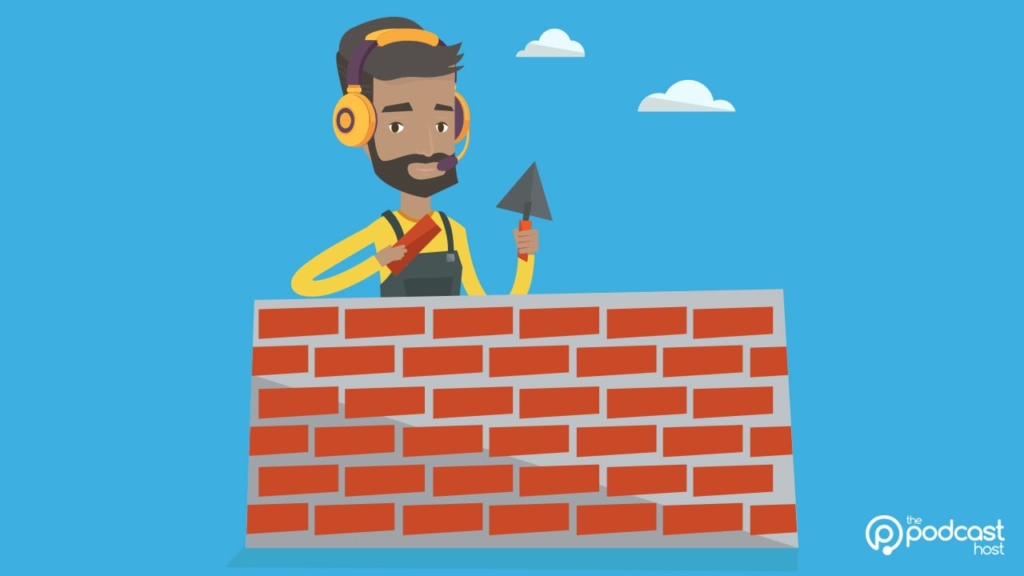 To this end, I think one of the best ways into podcasting is to get yourself a good USB headset microphone. To be clear, that means a headset with mic attached via a little arm, so the microphone sits to the side of your mouth. This combined form means they're super easy to use, they're generally pretty inexpensive, and they serve double duty by being great tools for recording a remote call or using Zoom.us.
Even better, USB headset mics generally require little to no extra gear, like a mic stand or extra cables. They even take care of your mic technique for you, since the mic follows your head, no matter where you move.
Overall, they're always connected, and always easy. You can record new episodes in no time, with no barriers. This means you'll be putting out your weekly episode with ease and regularity. Achieving that aim will put you far ahead of those with much better kit, but less regular content.
8 of the Best USB Headset Microphones for Podcasting
In this article, I'm aiming to review some of the best USB headsets on the market. I want to provide a bit of my own input into what I think of them, and I'll provide an audio sample from each so that you can judge for yourself.
We like to keep these roundups up-to-date, and Matthew has recently tested a few more USB headsets, which have been thrown into the mix below.
What Are We Looking for in a Good Headset Microphone?
In this showdown, I'm looking primarily at audio quality. That's the main yardstick by which each podcast headset will be judged, as that's what we're looking to deliver in the final product: our podcast.
Having said that, there are other things that we look for in good headsets. Build quality, for one. There's little point in having a great sounding headset mic if it falls apart after 3 recording sessions. I'll be commenting on how well they're made and the quality of their components, hoping to refine the list down to long-lasting USB headsets.
I'll also be looking at comfort. I've used some pretty uncomfortable headset microphones over the past few years, and it does have an effect on your Podcast quality. When your head's hurting due to badly made earpieces or a hard little headband, then you'll fidget and lose concentration. Neither is great for your podcast.
Apart from that, I'll mention anything that's unique about the USB headsets, but rest assured, audio quality is first and foremost.
In saying that, there we get a lot of requests for advice on cheap headsets, for folks on a budget. So I'll point out which ones might be a little lower on the quality scale but are particularly good value.
Why USB Headset Mics?
Mainly, USB headset mics are by far the most common build. They're also the simplest to use, and that's the crux of what we're aiming at here.
You'll find headsets that plug in via a 3.5mm connection (the same as your earbuds), but these are a lot less common, AND a lot more temperamental in terms of their sound quality. You'd need a pretty good soundcard on your computer to make these work well for you.
You also get XLR headset mics, but these require an additional piece of kit (like a USB Audio Interface), so they're just not really worth it. If you're going down the XLR route there are plenty of better mic options out there.
The Candidates: Best USB Headsets for Podcasting in 2022
Here are the headset microphones I've covered. Click the links if you want to jump straight to the review.
A quick heads up, too, that we use affiliate links in this roundup. If you were to buy through any of them, we may earn a small commission – though at absolutely no extra cost to yourself!
Sennheiser PC 7 USB Headset
Around £25/$30 | Click here to buy
Build
Small unit and light
One-ear only design, leaving an ear free to monitor your own voice
Not quite as solid as the larger Senheiser but this feels like it's designed to be a light, quick on-and-off headset for taking calls easily
Very light and comfortable
Audio
Very nice quality, quite balanced to my ear, as you'd expect from top brand Sennheiser
Very steady levels and safe from plosives, etc.
One of the best options as a budget headset microphone, in my opinion.
Sennheiser PC8.2 CHAT
Around £50/$70 | Click here to buy
Build
Solid build
Padded headband
Sits snugly on head
In-line controls
Not the most adjustable of mic boom arms
Audio
Minimal background signal noise
Does a decent enough job picking up the voice
Though arguably not as good as the PC8 itself, despite being more expensive
Quite prone to plosives due to limited mic positions
Jabra Evolve 20 UC Stereo Wired Headset
Around £29/$50 | Click here to buy
Build
Slightly flimsy
No padding on headband
Limited mic boom flexibility
In-line control with volume and mute buttons
Audio
Sounds a bit phone-like, unfortunately. Difficult to make a case for choosing this one above some of the other options listed here.
Logitech H390
Around £33/$40 | Click here to buy
Build
Quality build
Comfortable with headband padding and ear cushions
Limited mic boom arm flexibility
Audio
Not the best – a bit "tinny". Likewise, it's difficult to make a case for choosing this one above some of the other options listed here.
Jabra UC MS Voice 550 Noise Cancelling USB Duo Headset
Around £35/$50 | Click here to buy
Build
A mixed build – nice add-ons, such as padding, but other parts feel flimsy, such as the mic arm
Mic is not very easily adjusted – too springy and unresponsive
Audio
After a few tests I was still getting a lot of plosive effects – I perhaps could have spent more time on position, but the recording shows the results I received after far more fiddling than any of the others
Logitech H540 USB Headset
Around £30/$45 | Click here to buy
Build
Very high build quality of the group – big and chunky
Padded headphones and headband
The microphone arm is solid, easily adjusted and kept to the side of your mouth
Volume/mute buttons on the headset itself – causes noise in use and hard to find
Audio
Sounds a little bassy, and just a touch muffled to me, but decent quality. Again, good brand, Logitech, so reliable quality.
Despite the reliable mic arm, I found the volume increased/decreased a fair bit with movement
Sennheiser PC 8 USB Internet Telephony On-Ear Headset
Around £30/$40 | Click here to buy
Build
Good, solid build quality
Mic arm is very simple, very nice – easy to adjust
No padding on the head-band, but a wide area to keep it comfortable
Feels quite secure on the head
Audio
A great quality podcast headset microphone, very low noise, and conveys a decent richness of voice.
By far the most reliable recording with regards plosives & sibbilants
Headset Mic Special Mention: The Antlion ModMic USB
What if you already own a decent pair of over-ear headphones, but still like the simplicity of a headset microphone?
If this sounds like you, then check out the Antlion ModMic USB. This handy device will turn your favourite headphones into a great USB headset mic. You can usually pick one up brand new for around $80/£80. Check out our full Antlion ModMic USB review for the lowdown, and here is a sound sample, too.
What's the Best Headset Microphone on the Test?
I have to admit, for the most part, the quality of the headset mics on test were pretty high considering how much they cost. It's not entirely surprising, though, since I did a bit of research around good headsets before ordering in the competitors above.
That said, there are 3 that it's hard to make a case for buying. The Jabra 550, Jabra Evolve 20, and the Logitech H390 all had disappointing levels of sound quality. For the average price of headsets in this roundup, you can definitely get a better sound. To my ear, I'd pick out the Sennheiser PC 8 headset microphone as the winner.
Each of the Sennheiser headset mics performed nearly identically in terms of audio quality. The PC 7 is pretty useful if you prefer to have one ear free to monitor your own voice, which is a definite plus to many. It's also a good example of the best cheap headsets around, coming in at a lower price than the PC8.
But, the PC8 is my pick for the best headset microphone here, because I prefer the comfort of listening to my interviewees with both ears and the steadiness that comes with being planted well on both sides of my head.
I also really like the build style which is a mix between good quality and minimalist. The mic arm is nice and easy to adjust, while the earphones are very comfortable and don't block out too much sound.
If you're looking to get started in podcasting in a quick and easy way, but still pump out great audio quality episode after episode, then I'd heartily recommend the Sennheiser PC 8 headset.
A word of caution that both the Sennheiser PC 8 and the Logitech 540 have been around a few years, and they're not always easy to find, depending on where you are in the world. If you're struggling with availability, consider the Sennheiser PC8.2 CHAT, instead. Remember you'll find sound samples in the main part of the roundup, above. So have a listen and see what you think!
Bonus Resource: Free Online Mic Test
Looking for Other Options?
There are a whole lot of great microphone options if you're looking to upgrade from a headset. Check out our flagship mic article here, for the best podcast microphones of every type. We also have a dedicated roundup on the best microphones for YouTube, if that's your jam.
If you're keen to keep things simple in the recording stages, then, chances are, you'd like to totally simplify the editing and production, too?
If that's the case, be sure to check out our 'Podcast Maker' tool Alitu, which automates the heavy lifting and polishes up your episodes without the slightest need for any technical know-how. You can even publish your episodes from within the app!
And if you still need help with your podcasting setup (or anything else podcast-related) then we'd love to work with you too.
Check out Podcraft Academy, where run weekly live Q&A sessions. On top of that, you'll find all of our courses, checklists, templates, and downloadable resources. Basically, everything you'll ever need to plan and build a fantastic podcast!