Best Podcast Hosting Sites: Choose Quick & Easy With Our Free Tool!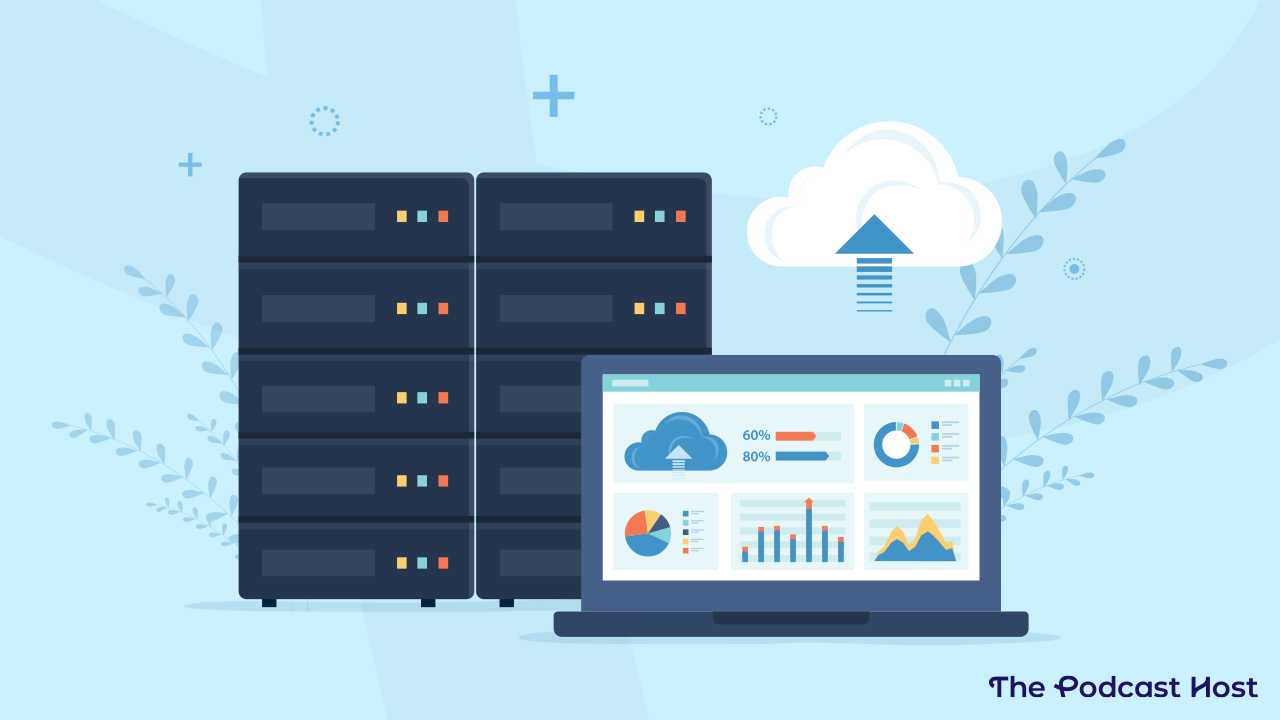 What's the best podcast hosting site? Where should I host my podcast? Easily the most common questions in podcasting, alongside "why does the sound of my own voice make me want to die?" 😅
Well, we can't change your voice, but we can tell you the best hosting options! There are some fantastic services out there: it's not one-size-fits-all. But, here, we'll give you the pros and cons, and help to find the best podcast hosting for you.
Below, you'll find 17 of the best hosting platforms out there, with a full breakdown of features, price and special offers. Plus, further down, you'll find three good free podcast hosting options, just in case you want a no-risk dabble, first…
If you're short on time and looking for more of an at-a-glance guide, then check out our handy new podcast hosting chooser tool instead. Click here to jump straight in and find your ideal podcast hosting provider in less than a minute.
And remember, if you're still at the start of the journey, check out our full guide to getting launched:
Learn How to Start a Podcast: Every Single Step
Editor's Note
We use affiliate links to some of the podcast hosting platforms mentioned here. That means we get a commission if you sign up, at no extra cost to you (in fact, sometimes you even save), but, this doesn't impact our reviewing process. Affiliate income helps to support the free content we put out to help you. Thanks for supporting!
---
Free Podcast Hosting Chooser Tool
If you already have a basic understanding of how hosting works, as well as a rough idea of your needs and wants, then our podcast hosting tool can help you choose a service quickly and easily.
With just a few clicks, you can see exactly what platforms and tiers have what you need and how much they'll cost.
Alternatively, if you're looking for a deeper dive into these offerings, jump forwards towards our main post.
PS We'd love to hear your feedback on our new hosting picker.
---
Captivate
Huge, Excellent Feature-Set incl. Powerful Website, Network Features, Growth Tools & more
👍 Features to Note
Calls to action in the podcast player.
Unlimited team members – share the burden of running your show.
Run as many shows as you like under one account and monthly fee.
Run a private podcast, on all payment tiers.
Extensive listen/subscribe link options, incl. Attribution Links & Single Promotional Link.
Well-designed, highly customisable and mobile-friendly website, built-in
Transcription feature
WordPress plugin option for connecting to your own website.
Tools to connect and grow your email list.
Custom trackable Attribution Links for your sponsorships, social media, or affiliates.
Collections feature – hand-pick episodes to create shareable playlists
Guest booking tool
Captivate doesn't make any changes or alterations to your episode files.
Audio mastering and Dynamic Ad insertion
Run a podcast network inside your normal account
Captivate is a hosting platform that concentrates on helping you to grow your audience. Their tagline is 'the only growth-oriented' podcast host, and they have a feature-set built to live up to that.
Let's not run before we can walk, though, they're great for new podcasters too! Captivate's interface and dashboard make things easy for beginners and folks who'd consider themselves "non-techy". They walk you through the process of creating your podcast and uploading your first episode. This is perfect for keeping things ultra-simple in the early stages.
Once you get settled into your podcasting stride, you can then start to dabble with Captivate's growth & monetisation tools, like their 'One-Click Sponsor' kit, great 'Calls to Action' in their podcast players and an excellent Single Promotional Link that you can link to anywhere. They also enable you to easily connect and grow an email list so you can stay in touch with your audience in various other ways.
The podcast website you get for your show via Captivate looks slick and professional, and has a tonne of features. There are 3 fully responsive templates to choose from, all of which you can customise to the nth degree. You can pin episodes or trailers on the page, reorder the episodes and blocks, add email optins (and lead magnets!), team bios and offer up a great search tool for easy binge-listening. Alternatively, you can also link your podcast up to your existing WordPress site using their Captivate Sync plugin.
You can start an unlimited amount of podcasts from your Captivate account, and add team members to each one. Sharing-wise, they give you a one-page solution for driving subscribers to your podcast. And their detailed analytics dashboard lets you track your growth in a well-laid-out and easy-to-understand interface.
In October 2020, Captivate announced AMIE (Audio Mastering & Integration Engine) which gives users the option to dynamically insert ads or time-sensitive offers into their episodes. AMIE can also help podcasters polish up the sound quality of their content through automatic audio processing and mastering.
You can even run your own Podcast network on Captivate, which includes network analytics, team, website, etc. Their 'feed drop' feature allows you to publish episodes from one show to another within the network. This type of cross-promotion can be really effective at growing a range of shows in tandem.
You can also run private (or members-only) podcasts with Captivate. You can start one for your team, business, or organisation even if you're on Captivate's lowest payment plan of $19 a month.
Go Deeper: How to set up a private podcast
Finally, Captivate is a publish destination for Alitu, and they make it nice and easy to link up, showing your API login details right in the dashboard.
Special Offers
Get a 7-day free trial to look around the Captivate dashboard by signing up below.
How Much Does it Cost?
Captivate's competitive pricing is based on 'downloads per month.' You can host as many shows as you like on one account, and pay based on the total downloads accumulated by all of them.
$19 per month ($204 when paid annually) for up to 30,000 downloads per month
$49 per month ($528 when paid annually) for up to 150,000 downloads per month
$99 per month ($1,080 when paid annually) for up to 300,000 downloads per month
As a rough guide, one podcast we run has approx. 2500 weekly listeners and around 150 episodes, and it gets around 8500 downloads per month. So, even at that stage, it's still on the bottom tier.
Read our full Captivate review here, or…
---
Alitu
Recording, Editing, Production, Hosting (& More!) All in One Single Place
👍 Features to Note
One login and one subscription fee for everything you need to podcast
Call recording for remote conversations
Solo recording
Podcast editing – quickly and easily chop out mistakes
Text-based podcast editing – edit audio directly from transcripts
Episode builder – add in music, transitions, and other segments
Merge double-ender recordings from alternative call recording software
Automatic post-production – Alitu cleans up your audio, fixes the volume levels, and optimises your sound
Free podcast music library
Auto-generated podcast transcripts
Looking for the least possible amount of subscription plans, tools, and logins to streamline your workflow? Then look no further than Alitu. This podcast maker tool has everything you need to record, produce, and publish your show. New features are being added all the time, too.
Whether you run a solo show, podcast with a co-host, or do remote interviews, you can record directly into Alitu. Editing is easier than navigating your average social media app, and production (noise reduction, levelling, etc.) happens for you automatically. Once you're happy with your episode, you just hit publish, and you're done.
Whilst Alitu has everything you need, it also plays well with other services. If you still want to use one of the other podcast hosting platforms here, then it'll automatically connect to most of them, so you can still publish from within Alitu's interface. Or, you can easily download your finished episode and upload it elsewhere manually.
If you prefer to use other remote recording software, it'll automatically merge double-enders, too, and give them the usual post-production TLC.
Podcast transcription is essential for audience accessibility, and Alitu will auto-generate transcriptions of your episodes. This helps you to deliver written versions of your episodes at no extra cost.
You can also now edit your podcast directly from your transcripts with Alitu's new text-based editor. This is a perfect on-ramp for folks short on time, or with no previous experience working with audio.
Alitu is an all-in-one tool that suits busy people, non-techy folks, and people looking to save money on their overall podcast spend.
Special Offers
Get a 7-day free trial to test out Alitu for yourself.
How Much Does it Cost?
With Alitu, you get access to ALL of its features for a flat rate of $38 per month. If you pay annually, you get two months free.
Pricing allows for up to 1000 total downloads per month, which is typically more than enough for most podcasters. But if you're lucky enough to be getting a few thousand per month, then the cost would rise by $10.
---
Castos
Great for WordPress Integration & Their Podcast Editing Service
👍 Features to Note
Integrate with WordPress via the Seriously Simple Podcasting plugin.
Create unlimited podcasts with no cap on downloads.
Built-in episode transcriptions.
Option to create private podcasts.
Option to outsource your editing to Castos Productions.
Castos are the media host behind the popular Seriously Simple Podcasting WordPress plugin, which you can use to integrate Castos hosting with your own WordPress website.
You simply install the WordPress plugin, and from then on you can upload and publish podcast episodes from directly inside your website. No need to log into your hosting. Read our full guide on how to set up your own Podcasting website for more details.
Go Deeper: How to Set up your own WordPress Website
Another thing Castos specialises in is tools for private or "membership" podcasts and premium content. This can be run right inside your Castos Dashboard, and also integrates with Seriously Simple Podcasting to run a private or members-only show direct from your WordPress site.
Castos has a handy tool in the form of their transcription service. This helps you create a more accessible podcast and offers a text version of every show for listener revision or skimming.
Castos even offer a podcast editing and production service which you can add on to your hosting. With regards to your files, Castos doesn't alter your bitrates or metadata in any way.
Read our full Castos review here.
How Much Does it Cost?
You can podcast on Castos from $19 a month. There are two higher tiers at $49 a month and $99 a month. With the middle one, you can republish your show to Youtube, whilst the higher one lets you host video podcasts.
Special Offers
Get a free month by using our coupon code TPH22
Read our full Castos review here, or…
---
Transistor.fm
Private Podcasting & Flexible Player Options
👍 Features to Note
Private podcasting tools, built-in, to create a members-only podcast for your members or your company team.
Single episode, latest episode, multi-episode & dark mode players.
Publish your show to YouTube automatically.
Invite multiple team members to manage your show.
In-built website integrates with many email providers (Convertkit, Drip, etc).
Free podcast website builder tool
Transistor is another host that aims to make things easy and offers all of the normal tools a podcaster might need. One area in which they excel is their private podcast feed feature, and in the range of players they offer.
Private podcasting has long been an effective way to monetise your show or to engage an existing community. Imagine running a public show, with a 'premium content' option alongside, which your real fans pay for. Or, create a community-based show, only available for members. Or an internal staff podcast which updates your company's team on a weekly basis. Transistor makes it really easy to run a private show, in any form. You simply invite your users, and they do the rest.
Transistor recently released their multi-episode player, which is a great way to showcase your back-catalogue. You can show off your most recent episode, alongside your 25 latest episodes. It's a great way to entice listeners into your older episodes, encouraging a bingeing session and increased loyalty.
Special Offers
Transistor runs a 14-day free trial, so you can set up a show, and experiment with it for a couple of weeks before spending a penny.
How Much Does it Cost?
Transistor's pricing plans are based on 'downloads per month.' You can host as many shows as you like on one account, and pay based on the total downloads accumulated by all of them.
$19 per month for up to 20,000 downloads per month
$49 per month for up to 100,000 downloads per month
$99 per month for up to 250,000 downloads per month
As a rough guide, one podcast we run has approx. 2500 weekly listeners and around 150 episodes, and it gets around 8500 downloads per month. So, even at that stage, it's still on the bottom tier.
Read our full Transistor review here, or…
---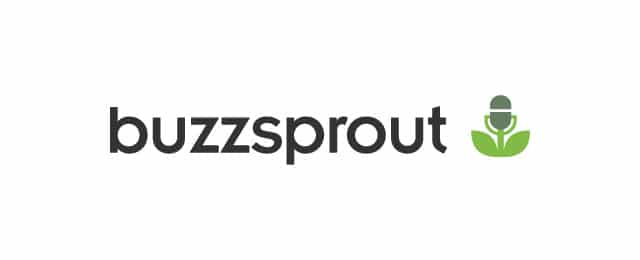 Buzzsprout
Great for Simplicity, Video Promotion & Automation
👍 Features to Note
Unique "Listeners" stat: gives you an estimate of your total listener numbers based on past trends.
One of the nicest-looking embeddable podcast players around
Multiple episode players available.
Transcription feature
"Magic Mastering" helps the inexperienced producer automate their sound.
Dynamic ad capabilities to automate elements of editing
Easily automate 'video soundbites' for sharing on YouTube or social.
Add chapter markers right inside the episode interface.
Buzzsprout is a podcast host that prides itself on simplicity and speed. They make it super easy and super quick to upload and publish your show, and their import tool can transfer you from another host in no time at all.
Buzzsprout offers a few unique features built around automation, all of which can save you, as a podcaster, a lot of time. The first is the ability to create a video 'highlight' right inside the episode dashboard. You can select a section of your show, and they'll create a video version of that so you can share it out on social. It's a great way to give people a glimpse into what your show's all about.
Another is their "Magic Mastering" tool, which offers users the ability to have their audio polished up automatically prior to hitting publish. They describe this as "like an Instagram filter for your audio". Definitely not something for experienced podcasters, but a great option for folks with no interest or clue about the production side of things.
Buzzsprout automates adverts or cross-promotions, too, by offering dynamic ad capabilities. This means that you can easily add up-to-date and relevant ads to the beginning and end of all of your existing episodes. You can use these to promote, announce, or share anything you like, and change them whenever you want.
They also offer the option to add chapter markers, which is becoming more common inside podcast players. This gives listeners the ability to pop back to an episode in future and listen to a particular part to review the content. Great for learning shows in particular!
How Much Does it Cost?
You need one paid account per podcast, and pricing is based on how much you upload, every month:
Free – Upload 2hrs of new content each month. Episodes are deleted after 90 days.
$12/month – Upload 3hrs of new content each month. Episodes are hosted indefinitely as long as you're on any paid plan.
$18/month – Upload 6hrs of new content each month. Episodes are hosted indefinitely as long as you're on any paid plan.
$24/month – Upload 12hrs of new content each month. Episodes are hosted indefinitely as long as you're on any paid plan.
Read our full Buzzsprout review here or…
---
Other Great Podcast Hosting Services
Through the combined experience of our team, we've arrived at a general consensus for our top four recommended podcast hosts right now. But that doesn't mean there aren't a tonne of other fantastic services out there. If you're in a shopping around mood, then one of the following might look like a perfect fit for you and your content.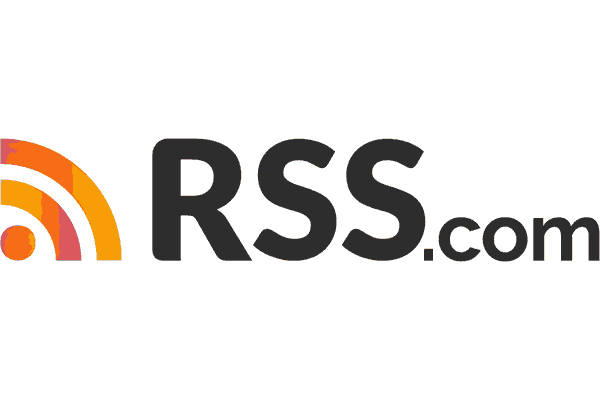 RSS.com
RSS.com is an easy-to-use podcast hosting platform. They offer unlimited episodes and unlimited downloads with no alteration to audio files. They are fully localized in three languages (English, Spanish, and Italian), which includes their customer support.
Monetization opportunities via sponsorships are available through Podcorn and via Dynamic Ads Insertion (the latter is available for podcasts with more than 10k downloads per month).
How Much Does it Cost?
You can sign up and upload one episode for free without a credit card. After you've tested the water though, you'll need to sign up fully to keep on podcasting.
RSS.com have a great value tier for students and educators costing only $4.99 per month. Their general podcaster tier costs $12.99 per month, and you can save 35% by paying annually.
Read our full RSS.com review for a deeper dive.
Special Offers
Use the promo code THEPODCASTHOST to get two free months on the standard monthly subscription.
---

Podbean
Podbean have made huge strides in recent years to provide a range of brilliant tools to help Podcasters grow and monetise their shows. Their hosting is great quality, and can be easily tied in with their sponsorship marketplace, their dynamic ad insertion and their premium content service.
How much Does it Cost?
Their flagship plan is the $14 per month (or $9 per month if paid annually) 'Unlimited Audio Plan' which would suit most podcasters. From there, you can upgrade for extra design options, their Podads and Patron programmes.
Read our full Podbean Monetisation Guide here for more info.
Special Offers
Get a month's free hosting with Podbean when you sign up using the coupon code podcraft
---
RedCircle
RedCircle promises unlimited storage to host your podcast, and supports running multiple shows. Their features include the ability to take donations, subscriptions to premium content, cross-promotion with other RedCircle podcasters, dynamic ads, and YouTube distribution.
What Does it Cost?
RedCircle has a free tier which includes unlimited storage, exclusive content, and the ability to take donations. Upgrading to their $20 a month Growth plan though (annual savings are available) will let you host unlimited podcasts (actual shows, not episodes), get advanced statistics, and ad-free webpages.
---

Spreaker
Spreaker is a podcasting platform that offers a lot more tools than most, with apps for live broadcasting, offline recording and some parts of production. You can see more about them, and other options, in our best podcast-making apps article.
Spreaker have a great distribution platform, which publishes you to all of the main directories without leaving the Spreaker platform. Finally, they have a good monetisation option in the form of dynamic ads insertion, if you're happy to outsource the ad content.
Recently the platform has launched a new Enterprise package, a turnkey platform for enterprises, thought for high-volume content creators who have their own relationships for in-audio advertising.
What Does it Cost?
Their base package is $7 per month, for 100 hours of audio in total and basic stats. $20 per month gets you advanced stats and much more audio storage, at 500 hours.
You can host as many shows as you like within either type of account, providing it stays within the 100 or 500-hour limit.
Special Offers
Get one month for free if you sign up via our link, below:
---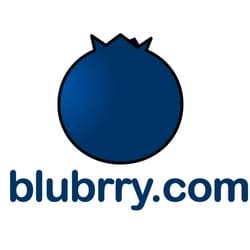 Blubrry
Blubrry have been part of the podcasting world since the early days, providing quality hosting to tens of thousands of users. They're also well known for their excellent Powerpress plugin which allows anyone to run a podcast from their own website. You can learn how to set up Powerpress or a new podcast website here.
Blubrry were one of the first independent podcast hosting services to be given IAB certification, meaning they comply with official podcast measurement guidelines. That can be a help if you're looking for sponsorship.
Blubrry doesn't alter your uploaded files in any way.
How Much Does it Cost?
If your show is on the short side, you might get away with their $12/month plan, for 125MB of uploads every month. Otherwise, their $20/month 400MB storage plan should suit longer shows.
Special Offers
Get a month's free hosting with Blubrry when you sign up using the coupon code: podcraft
---
Libsyn
Libsyn is one of the old-guard of the podcast hosting world – similar to Blubrry, serving tens of thousands of happy customers, with a quality, reliable and extremely knowledgeable service.
Libsyn pride themselves on empowering you to be found anywhere that podcasts are consumed, and with their Destinations you can publish to any day/time in the future to the minute to each directory, independently of each other.
Also, what you upload is what your listener downloads. They don't change your files at all – though they do provide tools to add metadata to your episodes if you choose to.
How Much Does it Cost?
Libsyn starts at $5 a month for 162MB of uploads per month (approx three hours). Their 324MB plan is more suitable for most weekly podcasters, though, and runs at $15 per month.
Libsyn is also well known for its Enterprise offerings, catering to professional podcasters, podcast networks, celebrities, government agencies, and big media companies. You'll have to get in touch to get a quote based on what exactly you're looking to do.
Special Offers
Get a month's free hosting with Libsyn when you sign up using the coupon code podhost
---
Podcast.co
Podcast.co is a company, like their name, that aims to make things as simple as possible. They offer a platform with lovely design and great ease of use, including all the standard tools you'd expect in your hosting.
One unique feature is that Podcast.co also offers launch, growth and production services. So, if you think you'll need extra help at any stage, you can add this on to your package.
Finally, they also offer a private podcasting service, but only on the $49 package and upwards. If you're looking to do a members-only or internal team podcast, though, it could be a nice add-on.
How Much Does it Cost?
Podcast.co follows the 'monthly downloads' model and starts at $19 per month and 15,000 downloads. That ramps up to $49 for 75k downloads and $99 for 200k. Podcasts.co now offers unlimited podcast feeds on all tiers.
---
Acast
Acast is a well-known podcast hosting platform with some handy monetisation, promotion, and transcription features.
Acast's interface is clear, clean, and straightforward. They offer embeddable podcast players and snippets which make it easy to promote your show. On top of that, you can add dynamically inserted adverts into your episodes, too!
How Much Does it Cost?
Acast offers a free tier with all the basics. Unlimited uploads, basic analytics and a basic podcast website.
The $25 a month "Influencer" tier offers advanced analytics & website, integration with Patreon, as well as other monetization options.
On Acast's $40 a month "Ace" tier you get transcriptions, along with professional workshops, more customer support, and team and network management.
You can save on the $25 and $40 monthly payments by paying annually.
---
Podcast Websites
Podcast Websites is a service built on the Captivate podcast hosting platform I mentioned above. It's the highest-priced product here at $97 per month (or $77 annually), but it sets you up with what amounts to your own self-hosted WordPress website, equipped with a range of really powerful plugins to help you engage your listeners and grow your show. If you want to run a powerful, customisable podcast website, but you'd like someone else to take care of it, Podcast Websites could be well worth the extra cost.
How Much Does it Cost?
Podcast Websites likes to keep it simple, with just one unlimited premium tier, at a monthly cost of $99. But, you can pay annually, at $77 per month to save $240 over the year.
Special Offers
Use our coupon code – HOSTME – to get $10 OFF the monthly cost for life.
---
Simplecast
Simplecast markets itself as "the modern independent podcast hosting and analytics platform". They offer great stats and sharing options for podcasters, giving you the tools to help you grow your show and to track the progress of that growth.
Read our full review of Simplecast
File-wise, Simplecast will re-encode MP3s that are over 128kbps to that bitrate, but they won't alter anything uploaded at a rate of 128kbps or lower. Stereo/mono encoding is kept as-is at all times. If you'd really like to run your podcast at a higher bitrate though, they're happy to discuss that with you.
How Much Does it Cost?
You can run an account from $15 a month, which puts a soft limit of 20,000 total monthly downloads on your show. You can upgrade to their 50,000 package for $35 a month, or their 120,000 package for $85 a month. Discounts are available when paying annually.
Special Offers
Get 50% off your first two months on Simplecast when you subscribe with the promo code ONSIMPLECAST.
---
Ausha
French podcast hosting platform Ausha has recently expanded to the US and is now IAB Tech Lab Podcast Measurement 2.1 certified. Founded in 2018, they had become the leader in hosting and broadcasting native podcasts in France by the beginning of 2020. Check out our full Ausha podcast hosting review for the lowdown.
What Does it Cost?
Their "Launch" tier costs $156 a year or $15 when billed monthly. This gives you unlimited storage, episodes, and downloads, along with a newsletter feature of up to 1000 contacts. If you upgrade to their "Boost" tier ($35/month) you can get 5000 newsletter contacts and distribute to Youtube.
---
CoHost – Podcast Hosting for Brands & Agencies

CoHost is built specifically for brands and agencies to better measure the impact of branded podcasts. Their primary focus is on providing valuable, actionable data that helps a brand better understand what is and isn't working in their audio efforts.
How Much Does it Cost?
CoHost has launched with a $59 package, but if you're an agency or network, they'll create a custom, discounted rate depending on the number of shows you're looking to onboard. Get in touch with their team for a demo and to discuss pricing!
---
💸 Free Podcast Hosting: Is it a Good Idea?
The eternal question! Yes, there can be a place for free podcast hosting, as long as you know the downsides and it suits the stage you're at.
Using a free hosting platform can be a decent way to test the waters when you're starting out. Podcasting isn't for everyone, after all, so being able to try out the medium for a month or more, for free, can be nice.
But, you know what they say – if you're not paying, then you're the product. The upside is obviously saving some money. But, here are the downsides:
Free podcast hosts often add in advertising, for the hosting company or others
The host might add advertising on your podcast website, or players
Options for analytics or customisation tend to be severely limited
You can give up a lot of control (eg. Anchor owning your feed on Apple Podcasts.)
Free podcast hosts can struggle to monetise and either change their approach rapidly or go out of business, either way affecting your show
Support can be limited
Free hosting has created some podcast piracy issues
The upsides of paying for podcast hosting are huge, including, depending on your host, all the features you need to grow your show, full ownership over your feed and content, detailed analytics, reliable support, and all the other things we've talked about in the recommendations above.
But, there are three free options which can be a good starter – as I said, to test the waters – and that's Podbean, RedCircle and Buzzsprout. Plus, there's Spotify for Podcasters, which I don't necessarily recommend, but I'll let you know why, below.
---
Podbean's Free Podcast Hosting
Podbean's free package has the following limits:
5 hours of audio, maximum, forever
100GB monthly bandwidth
And that's it! This is interesting because it means that you could run short episodes for a few months, inside that limit. Let's say 15 episodes of 20 minutes each.
If you decide, at that point, that you don't like it, you just stop. But, because of the limits here, your show is still available, forever.
---
RedCircle's Free Hosting
RedCircle have a great free tier which lets you host one podcast with unlimited storage and distribution. Instead of charging a fee upfront, they provide tools for podcasters to earn revenue and then take a cut if/when they do. You can learn more about this in our dedicated RedCircle review.
---
Buzzsprout's Free Podcast Hosting
Buzzsprout offers a free package, with the following conditions:
You can upload up to 2hrs of audio each month
(enough for a weekly 30min show).
But episodes go offline after three months of publishing
The 3-month episode shutdown means it's not a viable option for running a long-term podcast. You'll want your back catalogue available permanently.
But this works as a great free trial for Buzzsprout, and can help you decide if you want to keep going with them and sign up to their $12-per-month plan.
---
Spotify for Podcasters' Free Podcast Hosting
Spotify for Podcasters (Anchor) is the big dog of free podcast hosting. Their platform has made it easy and accessible for 'toe-dippers' trying podcasting out to see if it's for them or not.
The downside of this is that it has created a lot of 'one-episode then gone' clutter in the podcasting realm. That said, almost half of the podcasters we surveyed said they didn't care about this (though a third of them did). The Podcast Index also re-evaluated what they considered to be a valid podcast, too, as their total number was grossly inflated by a lot of 20-second "hey, is this thing on?" shows.
Of course, if you're simply curious about podcasting then none of this will matter much to you. But if you want to test the water with free podcast hosting on a platform that can grow with you, then opt for RedCircle or Podbean.
Podcast Hosting FAQs
If you're still deciding, here are a few questions you might have about finding the best podcast hosting.
What is Podcast Hosting?
Podcast hosting does two things. First, it's the place on the web where you upload your podcast episodes. Second, it generates the RSS feed which you submit to listening platforms – eg. Apple Podcasts/iTunes, Spotify, Google Podcasts, etc – and which allows people to subscribe to your show.
Podcast hosting is generally a subscription service. You sign up for a monthly fee, and you can upload your new episode files every week. There are a bunch of extra features that come with hosting, such as stats, marketing tools, podcast websites and more, but the basic principle is that it's a place to put your audio files.
Go Deeper: What is a podcast host, and why do I need one?
How Do I Choose the Best Podcast Host?
Good question! There isn't a one-size-fits-all, so it's worth going through the strengths and weaknesses of the best in the business.
For this roundup, we've run through all of our experiences with every host and drawn thoughts from many others we know and trust. Our top picks are all hosts that we actively use, either with our own shows or with other shows we work on. And, the 'best of the rest' are all hosting platforms we've at least used in the past.
Can I Host My Podcast on My Website?
The short answer is: no. With caveats. It's all about bandwidth. Audio files can be pretty big: let's say 30mb for an average kind of episode. Then, if you do well, you might get a few thousand downloads of your new episodes, every week. 3000 x 30mb is nearly 100,000MB per week, not counting downloads of your back catalogue too.
While most web hosts claim they run unlimited, unmetered bandwidth, they generally have fair use policies that disallow this volume. So, it's common for self-hosting podcasters to be kicked off their hosting, or forced to upgrade.
Worth knowing, that you can still treat your main website as the home of your podcast (maybe a category within it), but you'll upload audio files to the podcast host, and then embed the player on your own episode blog posts.
Remember, you do get a basic website as standard with your podcast hosting account (some of them look pretty good, too), and you can even get custom domains to point to them. For some, this is a quick and easy alternative to setting up a WordPress site.
Go Deeper: Can I just host my podcast on my website?
How Does Podcast Hosting Storage and Bandwidth Work?
It depends on who you opt for. But there are two common ways of working.
The first is that a hosting provider will charge you a monthly fee and limit the amount of content you can upload that month. BUT, you could suddenly become the most famous person on the planet and get a billion downloads the next day, and you'd still be golden.
The second is that a hosting provider will charge you a monthly fee and you can upload as much content as you like. BUT, there will be a cap on how many times it can be downloaded.
A caveat on this is that, firstly, the download 'cap' number is usually set very high. Far higher than the average new podcaster is going to have to worry about hitting any time soon (and if they do, what a nice worry to have, eh?).
Secondly, no decent podcast hosting platform is likely to cut you off the minute you reached such a limit. Instead, they'll tend to reach out to you to discuss upgrades to your account. If you're doing really well, they will want to take good care of you!
Podcast Host Pricing: Is It Better to Be Charged for Uploads or Downloads?
The promise of "unlimited bandwidth" can be confusing, because it might mean uploads, downloads, or both.
But the good news is that few podcasters need to worry about upload or download limits in their podcast hosting account.
Libsyn is a host that charges by uploads. Their lowest tier of $5 a month still allows for around three hours of monthly storage to be added. So if you're running a weekly show of 30-45mins, you should be totally fine. They don't put any cap on downloads either.
If we take Captivate, by contrast, you have unlimited storage space. You can host as many podcasts and publish as many episodes as you like for $19 a month. Captivate charges based on downloads, so your limit here is 30,000 per month, spread across all of your shows and episodes.
30,000 monthly downloads is massive. Even if you have a few popular shows with big back catalogues, they might not quite hit that lofty number.
In summary, upload or download limits probably aren't a reason to choose one particular podcast hosting provider over another.
Does Hosting Handle Podcast Distribution?
Not directly, but most of the good hosts give you a lot of help when it comes to distributing your podcast. For example, both Captivate and Transistor have a podcast distribution page for every show you host with them.
These pages give direct links to the top podcast directories, so you can list easily. And, in some cases, they can submit for you. Captivate and Transistor registers your show on Spotify with one click. They'll also help you submit to Apple, whilst Google Podcasts just finds you automatically (that's what they do, after all!).
Once you have your podcast hosting set up, head over here for our complete podcast distribution guide to make sure your podcast gets found by potential listeners.
Go Deeper: Complete Guide to Podcast Distribution
Can I Upload Video Podcasts to My Podcast Host?
Video podcasts can be confusing. The vast majority of podcasters who run a video component to their show will upload their episodes to YouTube, and a YouTube channel technically isn't a podcast feed.
That said, YouTube has now rolled out a dedicated "podcasts" section to US-based users, so things are changing. But video podcasting in the technical sense (where you can subscribe to shows inside many major listening platforms) is a bit more niche.
Podbean is a podcast host that lets you upload videos and run a video podcast. Whether you should run a video show alongside the audio version is another matter. Some argue that this can split your downloads and subscribers over two different content streams, and this can affect your "searchability" in podcast apps.
As it stands, it's probably best just to create a YouTube channel and upload your video episodes there. Whether YouTube's official venture into podcasting comes to anything or not is irrelevant. Tonnes of people are "listening to podcasts" on there, even if that's often not technically correct.
Do Podcast Hosting Providers Offer Transcriptions?
Some podcast hosts have advanced features where they can auto-generate transcripts of your episodes for you. Alitu and Castos do this.
Many other hosting providers will provide a space to upload or copy in transcriptions, but you'll need to use another service to create them. Here's how and where to get your podcast transcribed.
Which Hosting Provider Has the Best Embeddable Podcast Player?
Your podcast hosting provider will offer an embeddable player for your episodes. This means you can add them to your website and blog posts.
Most of these players are pretty customisable in terms of their colours, and the buttons you can add to them. There are a lot of nice attractive options out there these days, too. Check out our full guide to podcast players right here.
Do Hosting Providers Have Podcast Production Tools?
Alitu is one of the few "all-in-one" services that has both podcast hosting and editing and production built-in. It's important to differentiate between "editing" and "production" because the latter can be used as a term to describe enhancing your audio, but not necessarily chopping out mistakes and unwanted segments.
Captivate and Buzzsprout are two podcast hosts offering mastering tools that fall into the "production" bracket. These can help sharpen up the sound of your uploaded files. But if you're looking for full editing and production options, opt for Alitu or Spotify for Podcasters.
Can I Have Separate Hosting Accounts for Team Members?
If you have a team of people working on your show then some hosting providers give you the ability to have individual logins and accounts for each one. The most notable options here are Captivate and Transistor.
Are Podcast Hosting Sites the Same as Podcast Networks?
No, in almost all instances, they are different things. Some podcast networks may have criteria that their podcasts are hosted on a particular platform, but your host is your host, and your network (if you are on one) is your network.
Many hosting providers do have special tools and features allowing you to create and run a full podcast network on their platform. Notably, Libsyn and Captivate.
Can My Hosting Provider Help Me Run a Successful Podcast?
A podcast hosting provider can give you all the tools you need to run a world-class show, but they can't do it for you. Ultimately, your podcast success will depend on your topic, consistency, passion, and willingness to succeed.
---
What's the Best Podcasting Hosting for You & Your Content?
Loads of information there, but hopefully that's helped you to find a service that looks like a great fit for your show. Or, at the very least, helped you to whittle all the options down to a shortlist! Here, again, are our top choices for podcast hosting solutions right now:
❓ If you're looking for growth, private pods, network features & a great site:
❓ If you're looking for simplicity & automation:
❓ If you'd like private podcasting feeds & a variety of players:
❓ If you'd like recording, editing, and hosting all in one place:
---